When I finally met Flora Saini in February this year after having known her virtually for more than a decade, expectedly we talked nonstop and there were endless cups of coffee involved. It's true, you see, that while virtual connections make it easy to keep in touch and make geography irrelevant, theres no denying that they make poor substitutes for real time communication in flesh and blood.
Flora Saini is as brave as she is beautiful. A voice of courage in speaking up against domestic violence and in support of the #MeToo movement, she has worked in the film industry since 1999. With over 50 films in Hindi, Kannada and Tamil under her belt, her name can be found in the Limca Book of Records for 3 films release in a single day. This stree from the film 'Stree' can be seen in several popular web series that include 'Gandi Baat', 'Inside Edge', 'Darbaan', Rana Naidu, etc
An interesting thing is, Flora and me share birthdays (born under the Sept. 29 star), and over the years our 'birthday eve' phone call has become something of a tradition. Liberally peppered with "we are going to rock this year", it's followed by a quick recap of the things that could've gone better with complete agreement on "what's gone is over – it's not forgotten but has been learnt from and done with." My favourite part is the eternally optimistic sentiment towards the end, "This is going to be our best year yet!" (Amen)
She has been honoured with the Uttarakhand Ratna Award and The Great Daughter of Soil Award in Mauritius for her work towards the poor and helpless. Known to be a proud Army kid, Flora is a baker at heart, loves dogs and is a huge cricket fan. There's more we got to know about Flora Saini in our candid conversation here.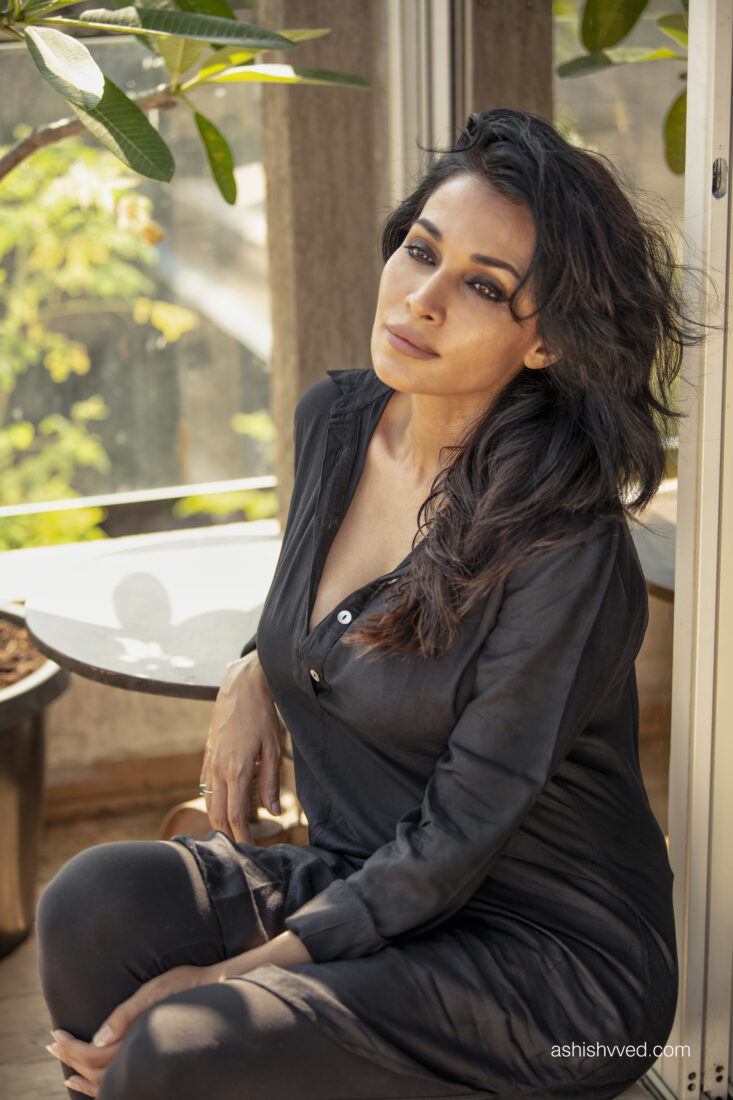 What is your current state of mind?
I'm in a pause and peace state of mind. The world has paused and even though we are fighting a deadly virus and the situation is grim, we are all really connecting in a world that had got lost in the crazy pace of life.

When and where were you happiest?
I think happiness is a state of mind, and I'm happiest when I work and when I shop!

What is your greatest fear?
To be alone. I'm very attached to my mom and I really turn to her for everything in life.

Which word or phrase do you most overuse?
"What the hell" and "ya" " (I love these questions, my God!)

What is your most treasured possession?
Family photos of my childhood and dogs.

What is your greatest regret?
Not listening to my mom when I should have. I have had such big moments where I think I could have been saved so much trouble had I only listened to her.

Which dish reminds you of your childhood?
Cake. I am obsessed with cakes and can have it day and night. Also, parantha and aam ka achaar…ufff my mania is achhar!

What do you consider your greatest achievement?
To have somehow through God's grace and good projects, reached a point in my life where people know me. Actors work very hard hoping that their work gets appreciated, and I feel truly blessed to have in my own capacity made a little dent in my universe.

If you could change one thing about yourself, what would it be?
I'd like to change my indecisiveness and overthinking. I think a lot being a Libran! I weigh both the pros and cons before finally taking a call, and even if it's wrong, trust me it would be well thought of.

What talent would you most like to have?
I would love to learn to sing, and as both my parents can sing quite well, so yeah!

What do you most value in your partner?
Honesty. People who wear their heart on their sleeve and are open about their life, it's a different kind of attraction in a world that's mostly pretending to be something they are not.

Who are the women who inspire you?
My mom and all strong women/men who I meet. I love the story of someone who has been through something hard and not given up and come back in life brighter, more polished, and kinder. That's a fairy tale of life right there!

What is your dream role?
Angelina Jolie in The Tomb Raider, simply because I've not done anything like this and she was superb the way carried the whole film. Also, I love love-stories, so Ghost and DDLJ.

Which are your all-time favourite films?
Jaane Bhi Do Yaroo, Chalti Ka Naam Gaadi, Titanic, Iron Man, DDLJ and Stree.

Where would you like to live?
In my current home. I ain't leaving it ever! I'm really attached to my home. I love the city and have all my friends here. Travelling is good but home is right here where my heart is in Mumbai.

What would you want to be if you weren't an actor?
A teacher, I would have enjoyed teaching primary school kids.

What do you enjoy doing on your days off?
Looking after my plants, listening to music, scrolling through my phone and just being.

How would you like to be remembered?
As a versatile actor.

If you could have a conversation with anyone in the world, who would it be?
I love talking to people. I love knowing their stories. We all are amazing bestsellers in motion…I would talk to everyone!

How do you like your coffee?
I like mine "BULLETPROOF".


Follow Flora Saini on Facebook and Instagram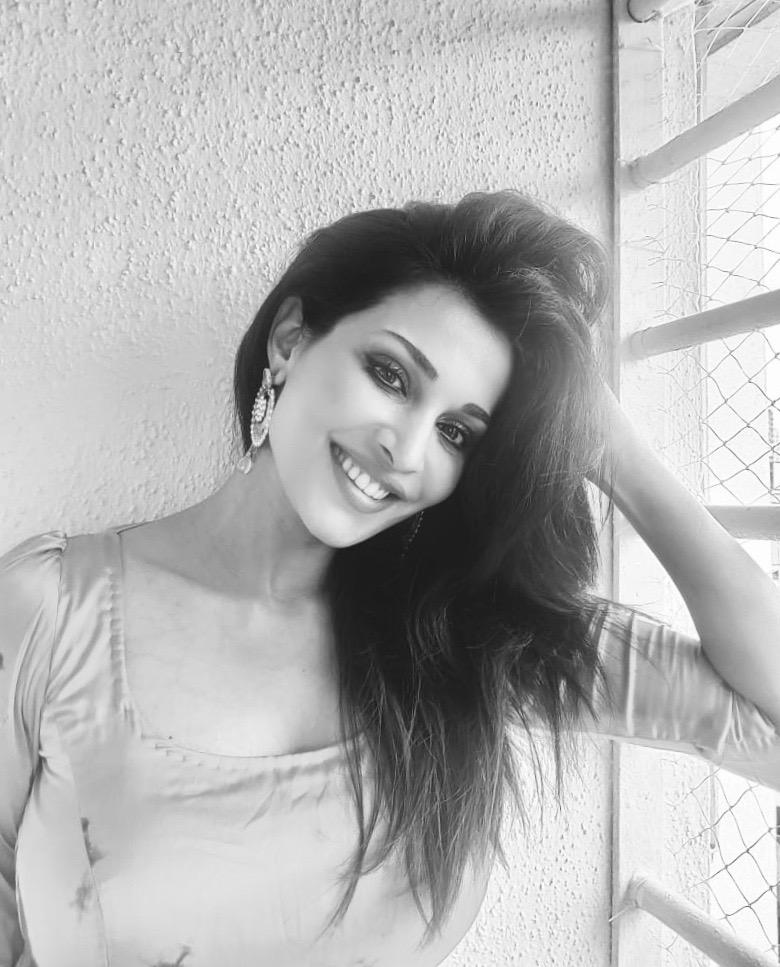 ---
Share

Text by Rashmi B. Nayar
Picture Credit : Ashish V Ved