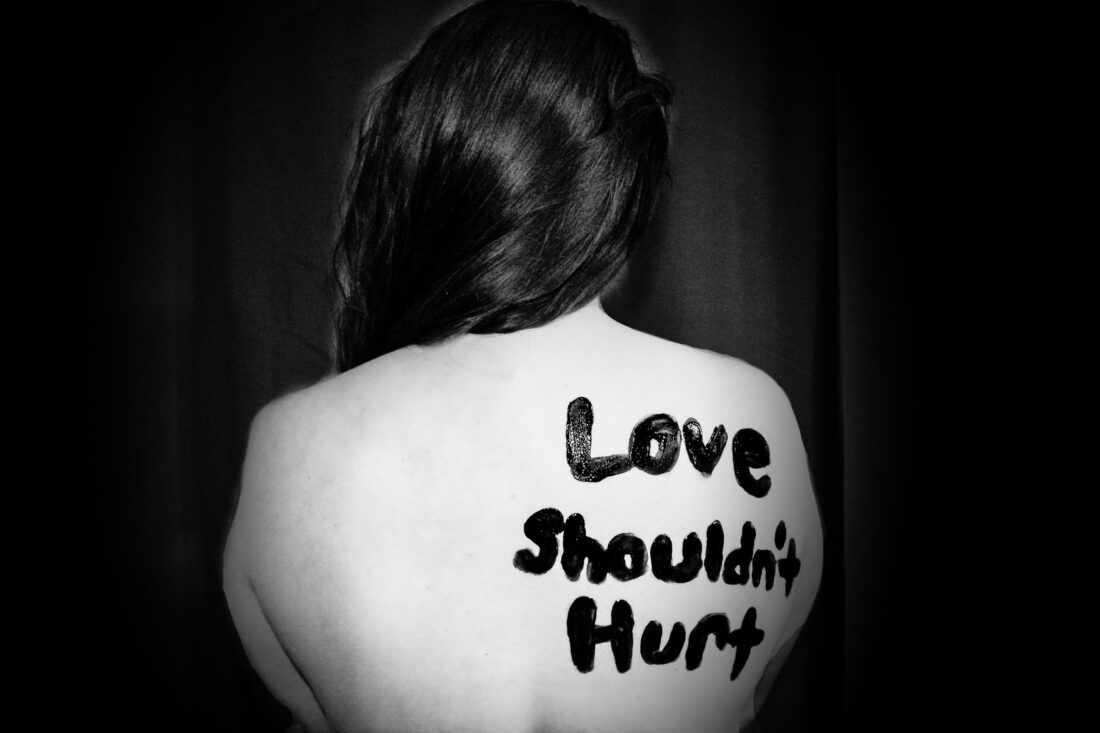 Love does not hurt!

Domestic violence I've learnt
is not just physical but emotional too.
If it makes you feel worthless
saying you are no good at all.
Telling you, you are stupid,
and ugly, constantly finding faults.
Does that at all sound like Love to you?

This isn't Love…

Love is never one-sided.
It's two imperfect people
making perfect moments together.
It's giving someone the power
to destroy you but trusting them not to.
Love should make you feel more
of yourself than you ever did on your own.

Would you still stay?

If you knew your worth?
If you believed you deserved better.
Stuck in hostility, unsafe.
Break the habit I say!
Leave the beast.
Don't settle for less!
You do deserve better!

True love…

Lifts you and tends to your wounds.
It recharges your being
and lets you be your perfect self.
It's not a one-sided crush,
or a mild infatuation.
Love keeps you safe,
love does not hurt!


---
Share
Picture Credit : Unsplash – Sydney Sims