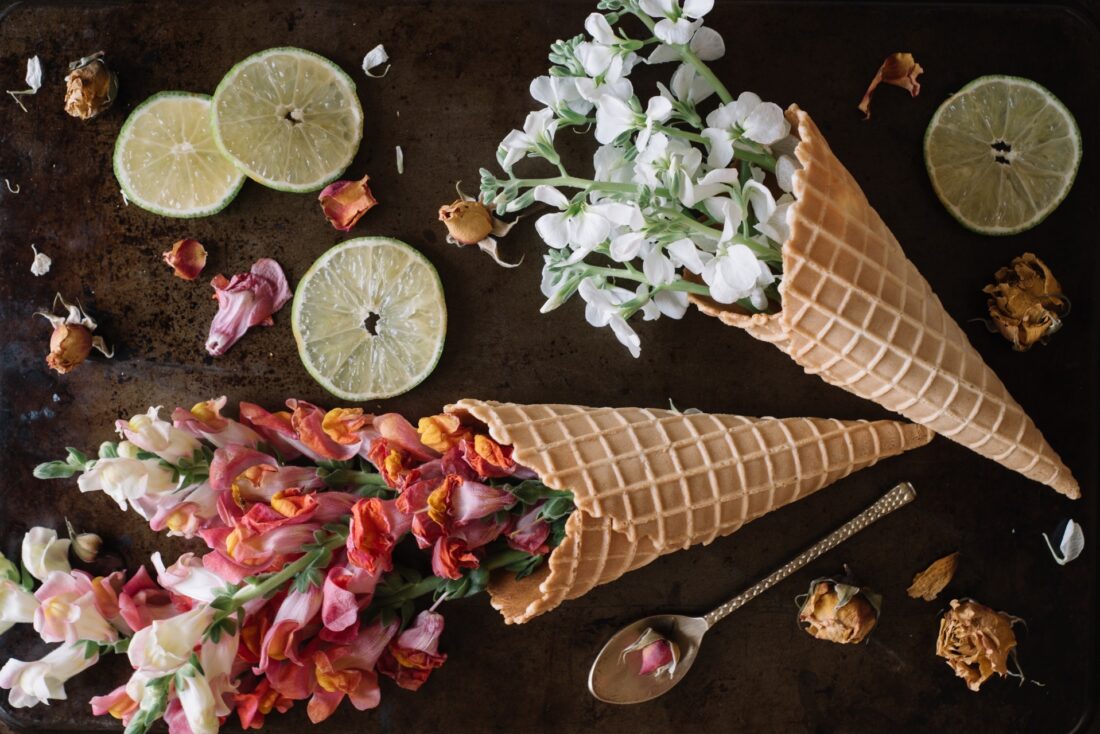 There is a scene indelibly imprinted on my mind. I am four, perhaps five, years old and gazing fixedly at a picture of infants Romulus and Remus suckling from a she-wolf. Sitting next to me in the sun-soaked balcony of our Calcutta home, ma is trying to feed me rajma-chawal, normal every day food that she tries to jazz up by giving the notional guise of nadi-pahaad – rice on one half of the plate is the mountain while the river of rajma is flowing next to it. As if getting me to eat weren't a task daunting enough – or maybe because of it – she is, alongside, narrating the story of the mythical twins who built Rome. "Unko ek basket mein daalkar paani mein baha diya tha," ma is telling me as I, more interested in the tale than in the eating, turn my head away from the spoonful she is holding out for me. She though is not giving up. "Un dono ki tarah hi iss rajme ki nadi mein mere Shethu ka chammach tairega," ma is pantomiming the flow of the steel spoon in the gravy on my plate. I instantly fancy the imagined river of rajma as the Tiber of Romulus and Remus, and gobble up every last bit. Ah, soul food.
If the food we eat tells a story, memories of the food of my childhood reveal a series of love stories, tender and idyllic. Like lovers who keep red roses pressed inside books as souvenirs of a past romance, I too have a collection of pressed roses given by multiple lovers. An irrepressible mother. An indulgent father. A loving big brother. A doting sister. An extended family that was brought together by the love for food. My notional red roses have faded to an ombre of maroon, black and pink, and the satiny texture is now crumbly from withering. Yet, every petal still lies snug in my mind, overlapping layers of smells, sights, tastes and stories of food of something stirring, something simmering, something sizzling. Of ma learning that recipe of besan barfi I had enthusiastically devoured in my best friend's house, and of daddy unfailingly buying for us the freshest pastries and strudels on his official trips to Bombay. Of the slushies jiji would make me on hot afternoons with shaved ice and rose/khus syrups, and of his share of pork salami that bhaiya would let me eat to bury yet another hatchet. Of nani's fondness for doodh-shakarkandi, and of her adoration for us that took on the form of Bengali mithai every time she visited. Of ma relating stories about the Bihari food of her parents that she now made only sporadically as the rest of us hadn't acquired the taste for them yet (dal pitthi, choode ki khichri, pitha), and of daddy explaining how Chyawanprash will give me strength while mixing a spoonful in the glass of milk. Of the 'ishtawberi' ice-cream ma's distant-yet-close aunt would make for us, and of the bottles of lasode ka achaar one of my seven buas would make and somehow send across from Ajmer for daddy in Calcutta.
Discounting the 'kawwa bottle le gaya' yarn ma spun to wean me away from the milk bottle as well as the pulpy mango guthli (seed) I used to suck on as a chubby toddler – sitting in the middle of our humungous dining table and stripped to my underwear, I'd be bathing in the dribbling, dripping mango juices as my parents approvingly oversaw my ingestion – my earliest food memory is of poriyal. There was a young Tamilian couple, recently married and new in our building in Calcutta, whose favourite pastime was to play with the neighbour's girl – me, not yet three years old. They indulged me, babbled with me, gushed with me, and even fed me. Certainly there must've been pongal, upma, vadai, murukku, but all I remember – and vividly, at that – is chopped French beans with grated coconut that I'd eat on most mornings with uncle before he left for office. Ma had to learn the recipe from aunty because, it seems, that is all I agreed to eat and the only thing I demanded to be fed.
Mealtimes were about intimacy and bonding. Without being pedantic, daddy-ma would neatly wrap firm censuring and lessons on the manners we were expected to have around an easy banter about friends, sports, tests and marks: To not speak with our mouth full, not make loud chomping sounds, to bring the spoon to our mouth and to upturn the soup bowl on the opposite side … there's so much we learnt while eating. Ma would insist that breakfast is non-negotiable. Daddy would explain why wasting food is a crime. Yet, under the guileless assumption that no one will notice my smart act, I'd fish out every single insipid green pea from my teheri and chuck it under our huge dining table, thrilled with myself.
In fact, I tackled every food item I despised by adopting either similar mischief or defiance or tantrums that got me nowhere. But try I did. Every morning that I wasn't having breakfast with my siblings I'd batter the yolk of my boiled egg into pasty lumps with the fork and artlessly tuck them under the shells they came out of — certain they will not be traced back to me. Once or twice I overdid my cleverness by pretending to tilt my glass of Horlicks towards my lips and deliberately pouring it all over my front. Alas, there never was enough time to gloat over my ingenuity. As the unofficial Devi incarnate of the trinity of Holmes-Poirot-Feluda, ma would promptly detect my subterfuge and the threat would fly: "Phir kiya toh dekhna …". Yet, on the days I was being an especially difficult eater, she would indulge me by making tiny balls of a mixture of dal-chawal-sabzi and teach me counting. "Bas ab paanch hain, dekho … ab chaar, bas …" It was a food game I loved.
If am fastidious about food, the blame squarely lies with my parents: Idli has to be moist and soft, khaman has to be sour-sweet just so, pakodi kadhi has to be sour and soft … I can't do without heeng in my dal or heeng-zeera in my curd as that is how I saw daddy eat. While doodh-shakarkandi is a nod to nani's legacy, makhana reminds me of daddy's kheer. Crackers with butter, fried peanuts with onions, dhaniya ke aloo, Tabasco sauce on shavings of cheese — sliced off from a block — are all reminders of the flavours that nourished our senses.
But if there is just one food I had to pick from my childhood, it'd be cheeni paratha, messy and sticky. As ma would break a piece and shove it into my mouth, the crisp exterior would crunch into a chewy soft lava of molten sugar.
All I have to do is close my eyes and think of that cheeni paratha. Instantly, I see a tiny girl, roly-poly and hungry with greed. And I see a young mother — her thick hair tied in a long plait, wearing a sari, a round red bindi, gold baalis, a picture of patience and maternal love. She breaks a piece of paratha and extends her arm towards the girl. No stories of Romulus, Remus or Tiber are required.
I'm that tiny girl.
I am a child. Once again. "Mooh kholo … aaah!"

---
Share

Picture Credit : Daniela Constantini from Pexels