Why forgetting them is not an option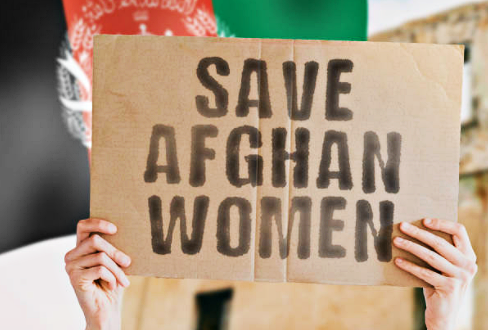 As a European war grabs the world's attention, the silence around a terrorist group that took over an entire country just months back echoes loudly. While buildings worldwide light up in support of Ukraine and millions protest against the senseless war being waged by Russia, a cry can be heard across the Twitter world and Metaverse as Afghans plead, "Support Ukraine, but don't forget Afghanistan."
Among the most forgotten are the women of Afghanistan. Living in horrifying circumstances, many are unable to bring their stories to the attention of the world. Before August 2021, Afghanistan had a women's soccer, taekwondo and robotics team. Along with being ministers, politicians, entrepreneurs, Afghan women also worked as T.V. anchors, artists, teachers, doctors, etc. Over 3.5 million girls were enrolled in school, and thousands more pursued higher education. Fast forward to March 2022, women in Afghanistan can no longer step out of their front doors unless escorted by a male member of their family. Most are barred from schools, colleges and work, with millions imprisoned in their own homes. According to a United Nations article in January 2022, these acts by the Taliban are an "attempt to steadily erase women and girls from public life."
Despite the atrocities, the media's focus on Afghan women has been short-lived. More recently, some global newspapers briefly spoke about female campaigners abducted in Kabul last month. Despite the many killings of women human rights defenders in the country, one can hardly hear anyone say their names.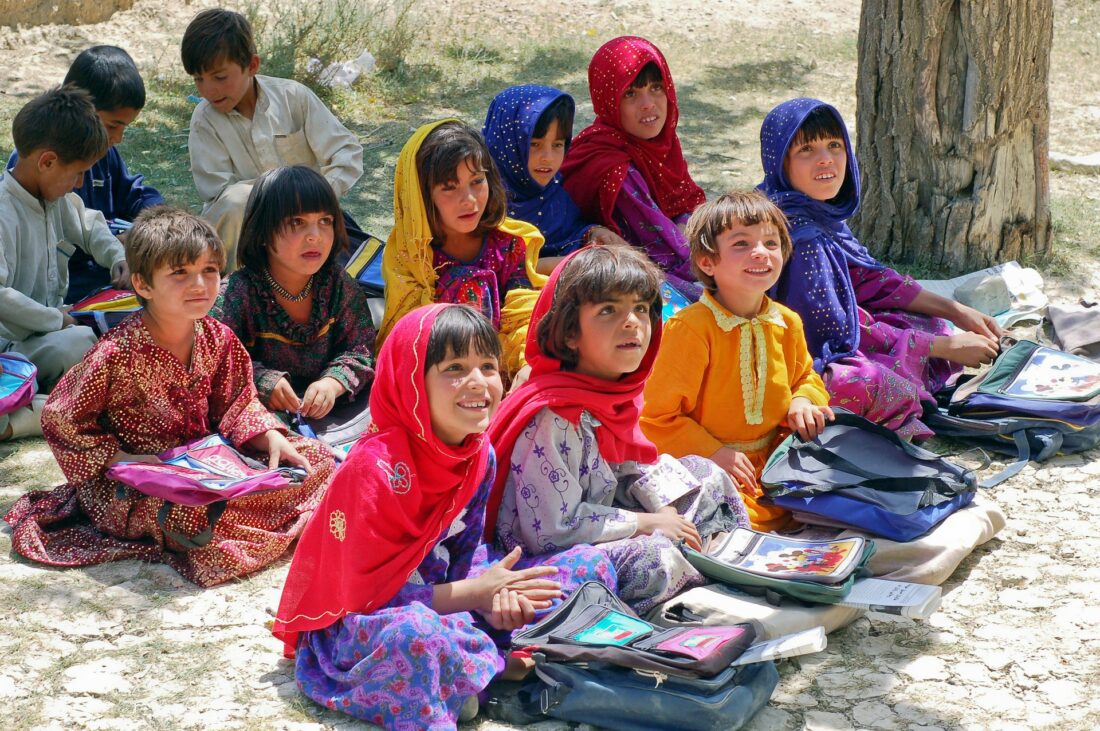 As I sat to write this, on February 27, another piece of terrifying news came in –  the Taliban announced that women could not leave the country without a male escort and a "Sharia" reason.
Hearing this news, I messaged Aisha Nezami, a 21-year-old Afghan girl whom I have been in contact with over the last few months. Aisha, along with her father, started a grassroots charity called The Afghan Charity Organization in August of 2021. The organisation does remarkable work in helping needy families in and around Kabul with food, clothing, medicines, rent money, etc.
A law student before the Taliban takeover, like thousands, she has had to abandon her studies. "I was very interested in education and was clever enough to come first in my class. I was in my third semester when the takeover happened, and it was terrifying. There were rumours that girls over 18 from upper-middle-class families would be married off to the Taliban." Still hopeful, she says that even though girls like her "can't go to university and school, we can do some good by teaching others. Even if we can gather some girls in our homes and teach them what we can."
Her commitment now is to raise funds and help as many people as possible. "Seeing the state of my people, begging for just a piece of bread and facing so many hardships just broke me into pieces, and I found myself slipping further into depression." She fondly tells me that the widows she has helped raise funds for have shown her much love, "far more than even my own family." Any dreams of escaping to a country where she could hope for a better life have stalled for now.
Nilofar Ayubi, an Afghan activist, journalist and entrepreneur who fled Kabul in August 2021 after being blacklisted by the Taliban, recently shared her story on TEDx Talks. "Women of Afghanistan were so close to reaching just 10% of rights which European women have", she tells the audience. "They are not asking for much, just 10%, to be able to walk on the streets without being killed. They want to sit in a restaurant and have a cup of coffee, they want to work, drive which is quite a common thing. It's not a crime. And the most important thing for Afghan women is and was to have a right on their children, to have their names on the birth certificates of their children, which was forbidden in Afghanistan."
Afghan women have come too far and worked too hard against every disadvantage and adversity, often confronting the possibility of death just for fundamental human rights. If the world continues to silently watch millions of women who could have the brightest of futures suffocate in their homes, it is doing far more than just mere injustice. We are in danger of setting a precedent and making it acceptable for societies to treat half of the world's population as disposable and insignificant. That is a poison that adheres to no boundaries and will spread to even the most civilised nations in the world.
Ariana Delawari an Afghan/American artist, photographer, musician, actress, director and activist is very vocal about the fact that "Women in Afghanistan ARE the future of Afghanistan." "Any acceptance of the Taliban by the international community will be catastrophic for Afghan women. All of us must stand with them and empower them. It is up to all of us to uplift their voices and amplify them. They were always the key to the future of the country. We must not ever let them be silenced because their freedom will definitely determine the freedom of all women on earth at some point in the future."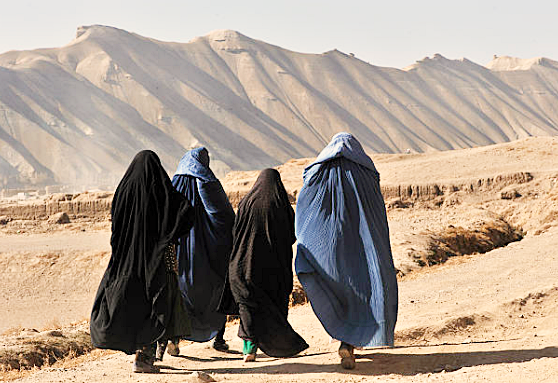 I come from the largest democracy in the world, one that even now has its roots firmly planted in patriarchy. Indian women are familiar with every kind of atrocity patriarchy induces upon them. Yet, we have seen some of those roots break free and die over the years. Change has been slow, but it is happening. It will continue to happen as more of us support women, especially in getting an education.
Without the advancement of women, a nation, in very cliched words, simply cannot prosper or reach its full potential. Countries without equal rights for women are regressive and potentially cruel and contribute towards an unbalanced and inhumane world. The greatest impact such a world has is on our children, no matter where we live. How do I explain to my 14-year-old daughter that while she is able to pursue a good education, there is a girl her age in Afghanistan who is being traded for cattle or sold because that is her perceived value in the world they have in common? How will we explain to our daughters that while we celebrate their achievements, we are letting the women and girls of Afghanistan who worked tirelessly to build themselves a better life simply collapse into a doomed abyss?
I don't know about you, but that is definitely not the kind of world I want for my children.

Trusted organizations to donate to in Afghanistan:
Fundraiser by the Women's Regional Network for Afghan Women Human Rights Defenders
The Afghan Charity Organization's Fundraiser for Afghan Widows and their Children
---