A Wondrous Literary Experience for Every Bibliophile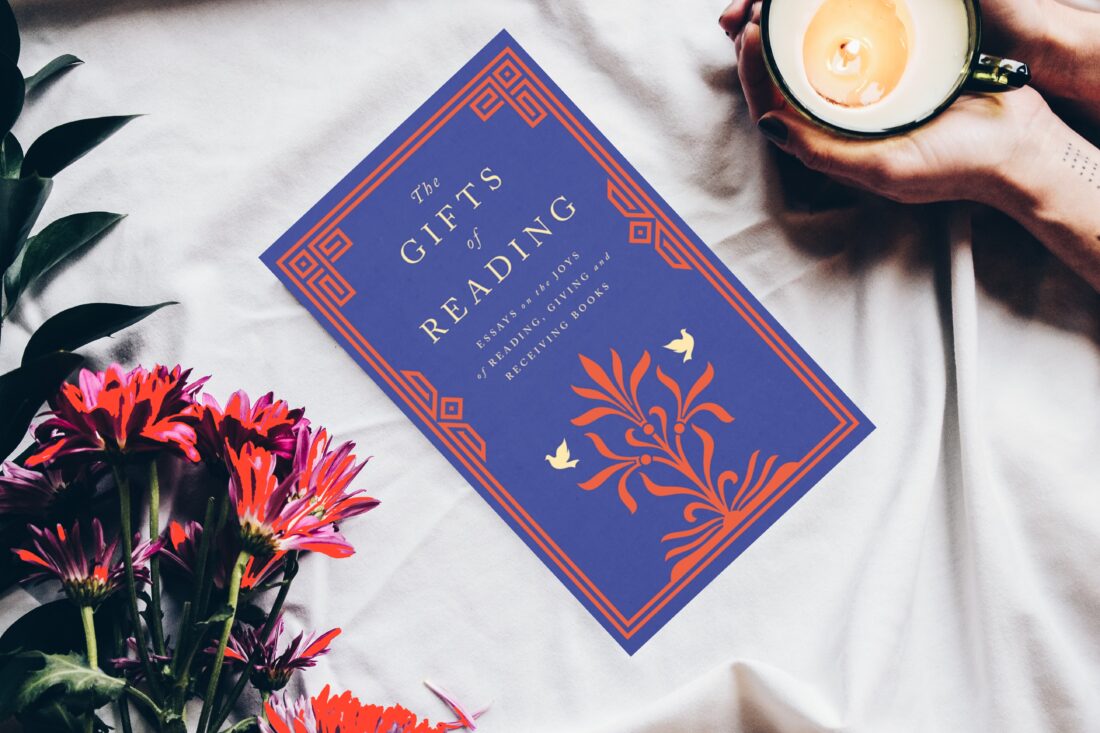 My earliest memory of falling in love was with a carton of books. I remember the night vividly even now, 36 years later. My father and I were walking towards our car after meeting one of his friends, Ashok Chopra, a journalist then and currently the chief executive at Hay House Publishers in India. Ashok Uncle handed over a huge carton to my father and opened it to show me the contents as we were loading it into the trunk of our old Ambassador. I can still recall the awe, wonder and excitement I felt as I looked inside that big box of books.
The childhood memories I have around reading are more about books than the stories I read. Like many kids growing up in India, in the early '80s, my library consisted mainly of Enid Blyton, Amar Chitra Kathas and Archie comics. I was that child who saved all her meager pocket money to buy books. I, unfortunately, was also that 10-year-old unpopular child who walked around her boarding school with a backpack filled with books she refused to lend out. My biggest pet peeve (even now) with my younger sister is that she donated and ruined most of my childhood book collection that I left back home during my boarding years. It's no wonder I've carted my books around the world in all my moves since then.
The Gifts of Reading took me back to all these childhood memories and more. There are few books that make a person feel seen; this is one such for every reading enthusiast, book collector and lover of stories. As I expressed to Jennie Orchard, the wonderful curator of the anthology, the book resonated with me because of the shared sentiments of all the authors about the magic of the written word. Inspired by (and named after) Robert Macfarlane's essay The Gifts of Reading, the anthology is a collection of 23 essays. Works contributed by the likes of William Boyd, Pico Iyer, Michael Ondaatje, Philip Pullman, Jan Morris, Chigozie Obioma, Salley Vickers, Madeleine Thien, Imtiaz Dharker (to name a few) and Macfarlane himself, some of the world's most beloved novelists, essayists, poets and non-fiction writers. The fact that each contribution was donated and the book curated especially to commemorate the 20th anniversary of the non-profit Room to Read makes the anthology a remarkable project of love. As Orchard writes, "Curating this anthology has been a little bit like organising the most wonderful literary cocktail party."
I, for one, am thrilled that we are all invited.
Apart from exploring the wondrous world of giving and receiving books, the anthology goes deeper into the writers' lives as they share their personal stories about books and reading. Many essays stayed with me, and author Dina Nayeri's is one of them. After being granted asylum from Iran, a young girl arrives in Oklahoma and is gifted a library card. For a non-English speaker in a new country, that gift made all the difference in Dina's life as a young immigrant. "In Iran, we weren't allowed to read just anything. Many books were banned. To be set free inside a library, to build a pile of books without having my choices checked – this was my first true taste of freedom", says Nayeri, who went on to graduate from Princeton and Harvard.
Alice Pung is the daughter of Chinese refugees from Cambodia who understands "the transformative power of literacy to build better lives." Her parents were granted asylum in Australia after her father "survived starvation and execution." Her mother still cannot read or write. In her poignant and vulnerable essay, the best-selling author writes, "Reading told me what the world could be. My life told me what the world was."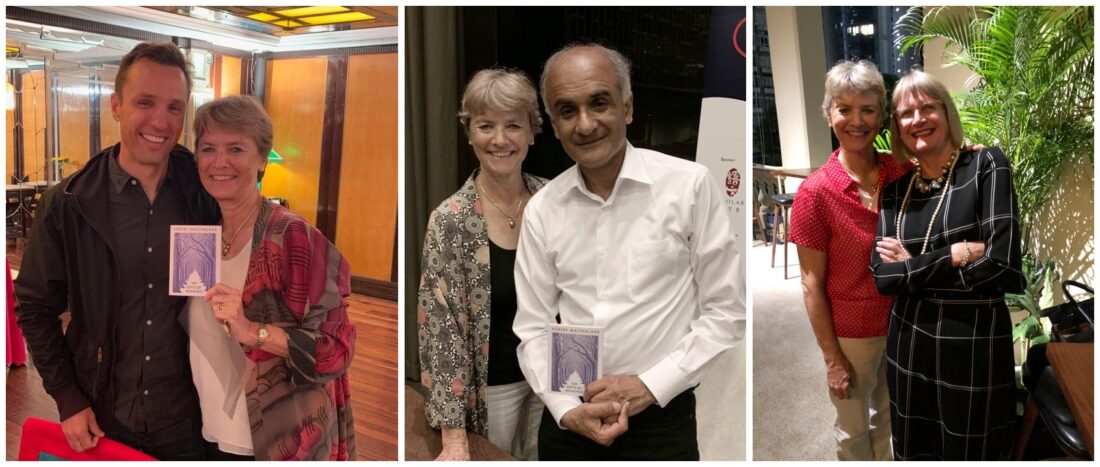 Named "one of 100 Visionaries worldwide who could change your life", Pico Iyer is one of the most revered travel writers today. "Initially declining the invitation to contribute", he "came back half an hour later saying he couldn't resist the temptation to write an essay" for the anthology. Books are an "escape route – and a medicine and an education and a companion….", he writes. "Reading speaks to the best in me and invites me to offer the best of myself in return."
The book is filled with many more inspiring and heart-warming stories from world-renowned authors. Michael Ondaatje's contribution is a tribute to Toni Morrison. Sisonke Msimang, a South African writer, tributes her mother, who instilled the love of reading in her. Celebrated historian, author and travel writer, Jan Morris, unfortunately, passed away in November 2020 at the age of 94, shortly after the anthology was published. She shared a short memoir of her "happiest experience of the writing life, one that permanently enriched" her.
This book, in my experience, is meant to be devoured slowly as each essay places the reader in a different time, place, culture and experience.
When I asked Jennie what she would like for readers to take away most from the book, she said she hopes "the anthology will spark countless new literary journeys", believing firmly that each of us has a different reading path. She quotes Ben Okri, who says we all have "a secret trail of books meant to inspire and enlighten" us, and we should find that trail. Thanks to Ashok Uncle, I got a glimpse of my trail that night in New Delhi 36 years ago, and as this anthology reminded me, I too received reading as a gift, one that I will always cherish.



The Gifts of Reading, Essays on the Joys of Reading, Giving and Receiving Books, published by Weidenfeld & Nicolson

---
---
Share