Yesterday a colleague spoke about how he thought I went out of my way to help people learn on the job and appreciated the opportunities I have helped create for others' growth (some of them earn more than I do now). He finished by saying that selflessly helping people is an exceptional value that many do not possess and worse still, they think it's overrated.
A few weeks ago a lady walked into my office for an interview for the principal's post. Unfortunately, we didn't have openings in any of our nine schools. She had been trying for months and I could see how disappointed she was. I couldn't change her situation but offered to include her in a group of seventy-odd educators from my city. I also invited her to attend a meeting the same evening so that she could cast her net wider, and meet with some brilliant minds. When I finished speaking, her eyes were glistening and she said, "I haven't felt this nice in a while. Just listening to you about how I could add value to my life has actually lifted my spirits."
Another aspiring writer I met three days ago said a similar thing, "I haven't met anyone who is generous with their time and gives advice so freely."
These incidents made me realise that when people, especially women, edify or build each other up, great things happen. We create a community of happy women who spread positivity and compound that happiness. We have the power to be our own heroes and we are blessed with our own set of superpowers. It could be: helping people focus on the half-full glass, instead of the half-empty; creating opportunities for the growth of women; spreading awareness and bringing fresh perspective into other's lives.
I have been insecure, fearful, angry, frustrated. I began to seek validation from the world, my family and friends. It never came, and this angered me even more. I felt really alone. And that's when I dug out whatever reserves of talent or intellect I had stored within me. I could write, I could speak, I could influence and impact. This was my superpower. I had arrived at my destination, and today I am part of a community that is looked upon as responsible and responsive.
Social media is full of inspiring stories, especially YouTube. Simple homemakers have turned on cameras and shared their expertise in cooking, painting, counseling. Everywhere there are opportunities for us to reach out to build each other up. Collaboration is the mantra. It starts at home with our sisters, daughters, mothers, aunts, mothers-in-law, sisters-in-law. It spills out to women we meet at work. Strengthening each other by watering each other's roots is what makes the community of women worldwide stronger.
My favourite lines are from the poem Desiderata, "And whatever your labours and aspirations, in the noisy confusion of life, keep peace in your soul. With all its sham, drudgery and broken dreams, it is still a beautiful world. Be cheerful. Strive to be happy." So, be still. Take a ten-minute break from whatever it is you're doing. Look out of the window, center your thoughts inward. Appreciate yourself.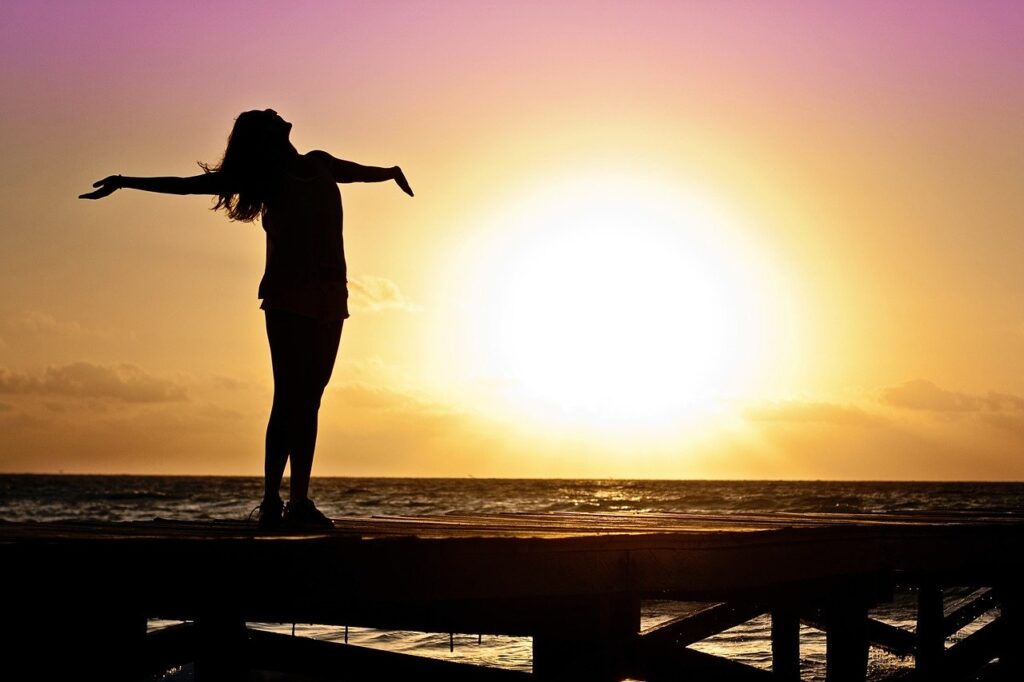 ---
Share
---
Picture By Jill Wellington from Pixabay