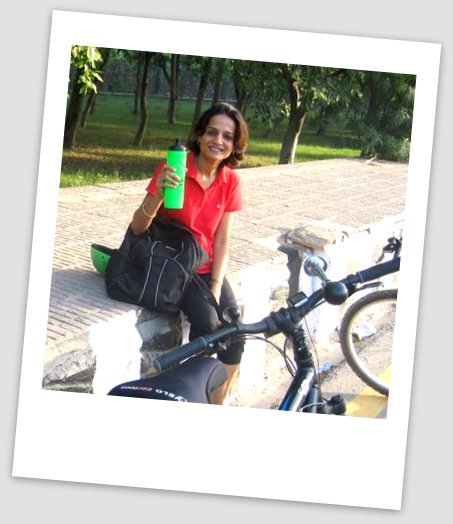 It all began some years ago when I started feeling terribly cooped up and stifled due to being perpetually indoors. Be it home, work or leisure, none seemed to facilitate getting me outdoors, at least not in the way that I defined it.
I tried going for walks but doing repeat loops of narrow, well-manicured walking paths in neighbourhood parks made me feel like a laboratory rat going around a maze in some experiment. The other popular option of going to a local gym was effectively excluded since the operative word for me was "Out"doors. There was swimming, yes, but it was available for just about four months of the year. Plus, the chock-a-block full swimming pools in surreal shapes of kidneys and sun signs did not do much to inspire.
Then a brainwave hit me around my birthday, which also happens to be the annual 'check my bucketlist' time of the year to see which boxes haven't been ticked. I saw, 'Go Cycling' written right under Things-I-loved-to-do-as-a-kid-and-want-to-do-again-because-I'm-not-dead-yet. It got me thinking. Cycling had been my favorite childhood sport and given the near claustrophobia I'd been feeling of late, it was perfect timing.
The decisive moment came at a friend's house when I met a couple, both passionate cyclists, who had just returned from a Manali-Leh ride. I was completely bowled over hearing about the incredible experience of riding in the mountains. Anju was really encouraging and told me I should go for it, and motivated me further by saying that if she could do it, then, so could I.
It was like the proverbial shot in the arm and gave me fresh impetus to put my plans into action. Of course, I didn't take it to mean that I should climb onto the first available bicycle and ride off to the Himalayas.
I reckoned that all I needed was to was :
Buy a decent bike.
Look for an open area to ride.
Find people to ride with.
Step 1 took me to the local bike shop where the mind-boggling variety of bikes and their price tags had me reeling. Whoa! When had this happened? My last bike had been a snazzy green BSA with nifty brake cables and a very affordable price tag. I realised this was going to need extensive research, so I put buying a bike on hold and moved to the next step.
Step 2 boggled the mind. I mean, where on earth could anyone ride? The traffic on the roads was a killer even from the relatively safe confines of my car. It made being on a bike look like a wish to commit harakiri! This sobering thought was enough to make me pop the next question to the bike shop assistant – who and where were these people who bought these cycles?
Voila, came Step 3 as I was given the contact details of a local cycling group. That same evening, I called the cycling group's admin, Anuj. He patiently addressed my queries and told me to come for a beginner's ride where a guest bike would be provided to me.
The following Sunday morning I turned up at the designated meeting point, understandably apprehensive about being able to accomplish much after a hiatus of 15 years. One look at the pro-cyclist appearance of the others did nothing to allay those apprehensions.
They stood there resplendent in their padded, helmeted and gloved best with a look that could burn the rubber on the roads. It set off alarm bells in me. What the hell was I thinking – I was going to get annihilated!
My expression must have been a dead giveaway because suddenly I found the others rallying around, reassuring me that I'd be fine and they'd watch over me.
To cut the 17 long km story short, I managed to reach the finish point of my first ride. The legs were a little unsteady and the posterior somewhat numb as I got off the saddle, but I felt absolutely great.
The follow-up ride that came three days later proved to be the defining point. And I can't thank Anuj and Arun enough for rooking me into believing that it was going to be an easy ride instead of the bone-shaker, teeth-rattler, bum-breaker 30 km off-roader! It gave me the confidence that set me off on my cyclist avatar.
It's taken me a while to write about my bike life – the thing that I pretty much eat, sleep and breathe. While 10/10/10 might seem like a date straight out of an ancient prophecy of doom, it happens to be the day I carpe diem-ed and went for the ride that changed my life.
As for the how-to-buy-your-first-bike topic, I'll leave that for another day. For now, I'll just say that I bought my first bike, a beautiful Trek mountain bike, and there's been no looking back since.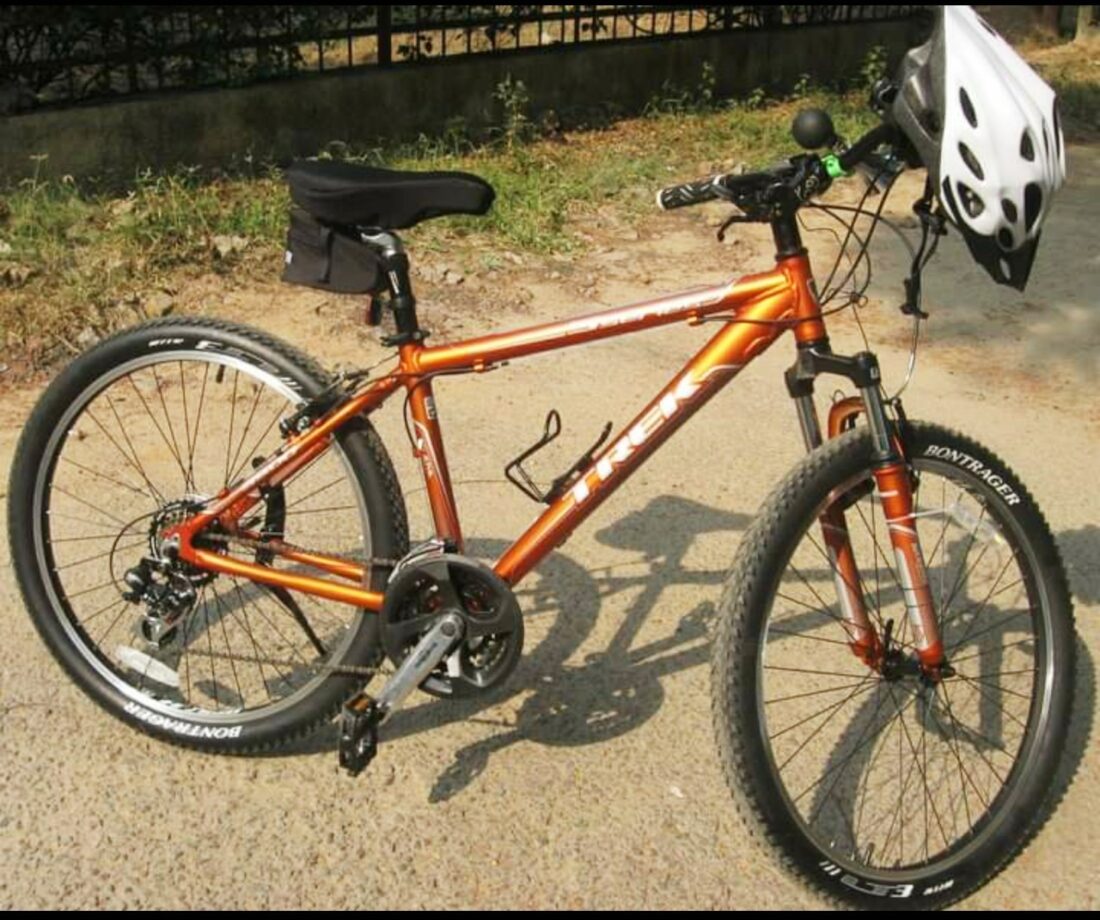 ---
Share
Picture Credit : Rashmi