Growing up, my father encouraged my siblings and me to write a diary to develop our interest in writing and creativity. I remember that instead of writing, I would end up sketching and scribbling. As a child I had realised that I could express myself better through my sketches than by using words. Art, be it painting or sketching, has always helped me to be more poised and focus better.
My interest in people and understanding human behavior, made me opt for Psychology as my major in college. Shortly after my Masters, I started working in NGOs on women's health issues. After my marriage, I began teaching art to children and women while I travelled around the world with my husband and son. The vast experience from having lived in India, Ethiopia, Nigeria and Myanmar, has reinforced the belief that human emotion and behavior can be expressed and understood through creativity and colors. With this insight I started my journey as an artist and an art therapist.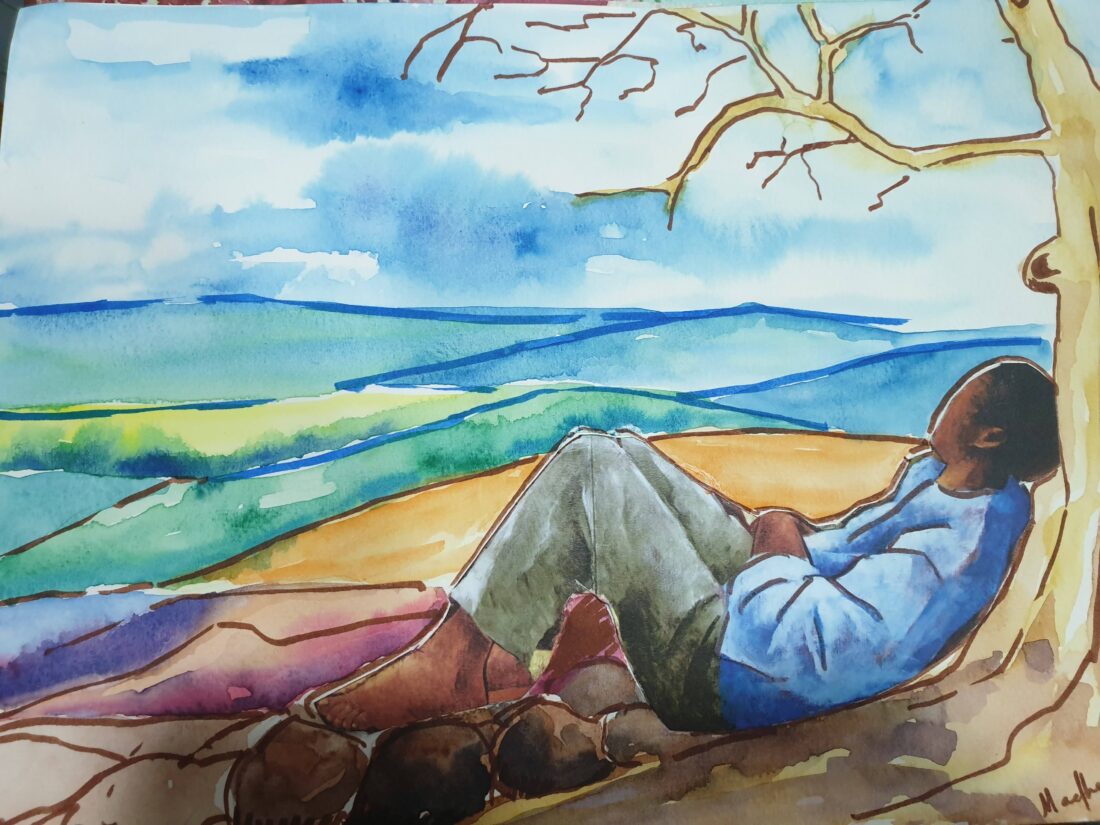 What is Art Therapy?
Art therapy is a form of psychotherapy that uses art as a form of communication. It isn't dependent on spoken language. Therefore, it can be useful to people who may find it difficult to express their feelings in words. In art therapy, clients use paint, clay and other materials to explore and express themselves. The art materials that get chosen and the way feelings are expressed are important aspects of the creative process. Participants are encouraged to create art that expresses their inner world more than making something that is an expression of the outer world.
Art therapy was introduced by British artist Adrian Hill in 1942. While recovering from tuberculosis in a hospital set up, he discovered the therapeutic benefits of drawing and painting. He suggested an artist's work to his fellow patients and that is how Art Therapy began. This work was documented in his book, "Art Versus Illness" in 1945. During the same time in the U.S, art therapy pioneers Margaret Nambung, an educator and the artist Edith Kramer pointed out the importance of creativity during psychoanalysis. The American Art Association was founded in 1969.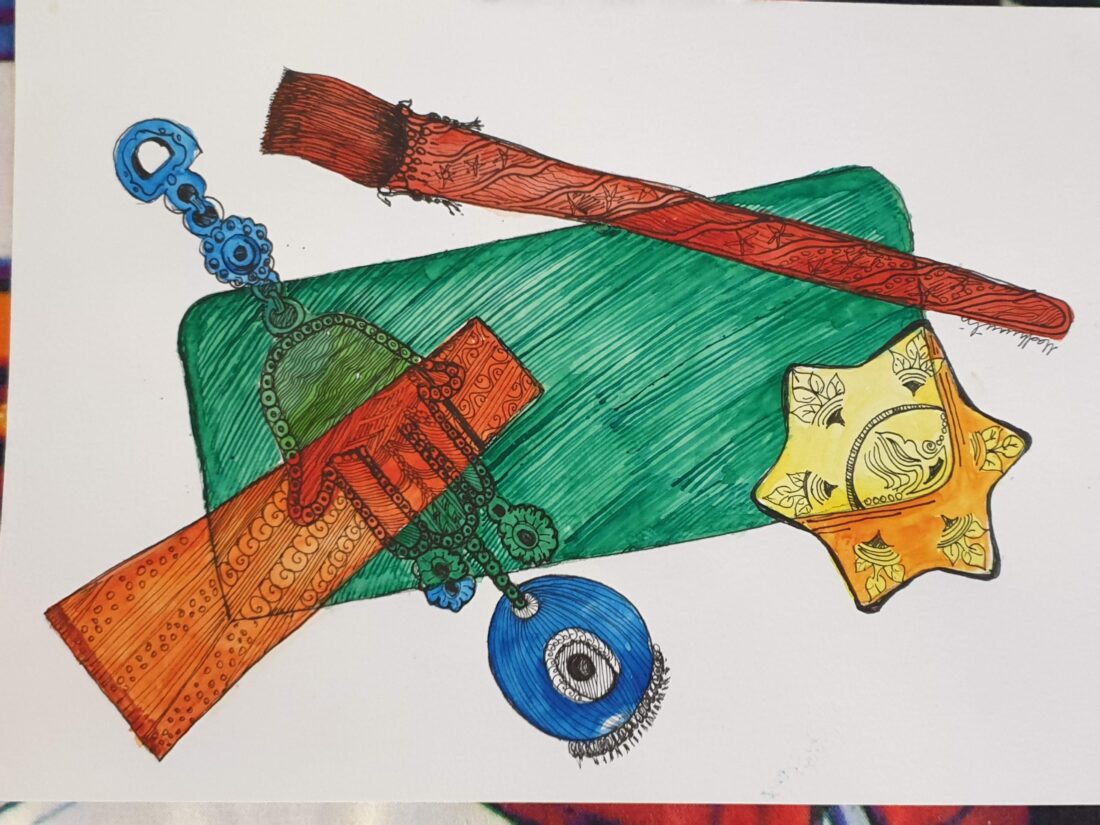 Benefits of Art Therapy
You don't have to be an artist to be a part of art therapy. In fact, "Drawing an ugly picture or destroying a picture is an important and valuable expression, therefore, the artwork does not have to be aesthetically pleasing or finished to be valuable".
It provides a non-judgmental atmosphere to express your feelings.
It is an effective gateway for non-verbal communication when clients are not able to express themselves in words.
It provides additional information to therapists.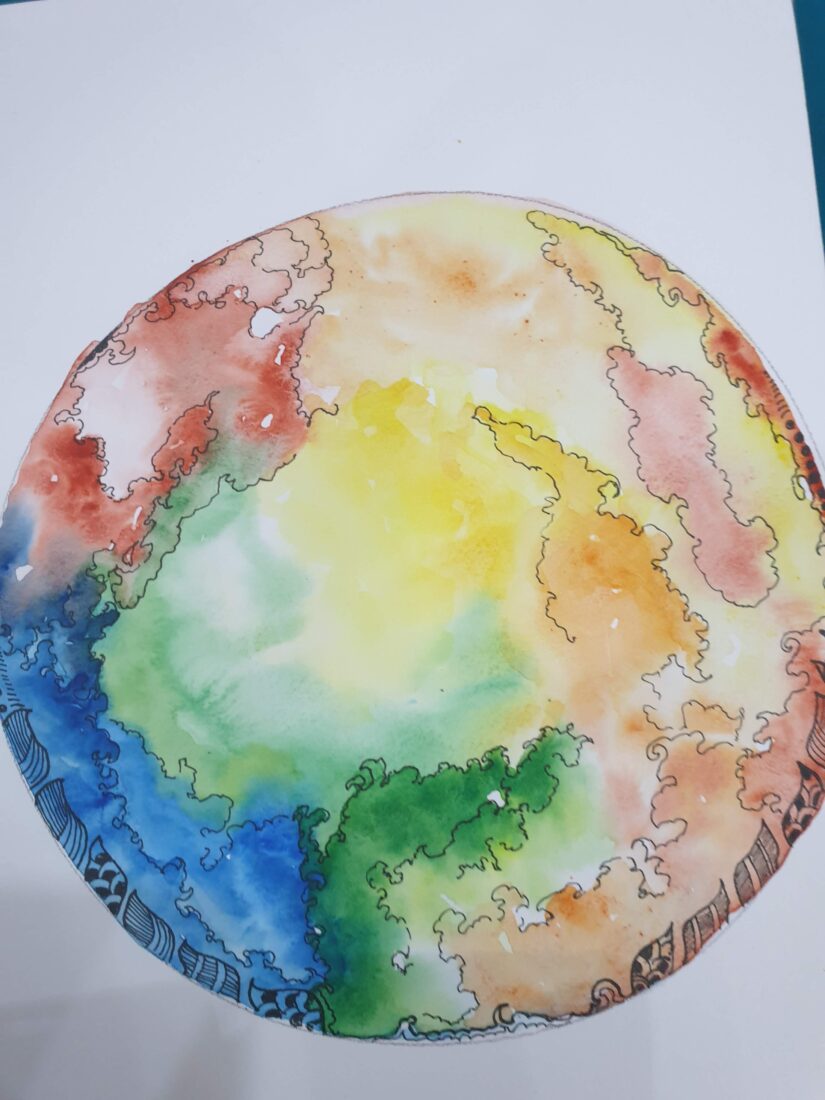 The tenets of art therapy involve humanism, creativity, reconciling emotional conflicts, fostering self awareness, and personal growth. In Picasso's words, "Painting is just another way of keeping a diary."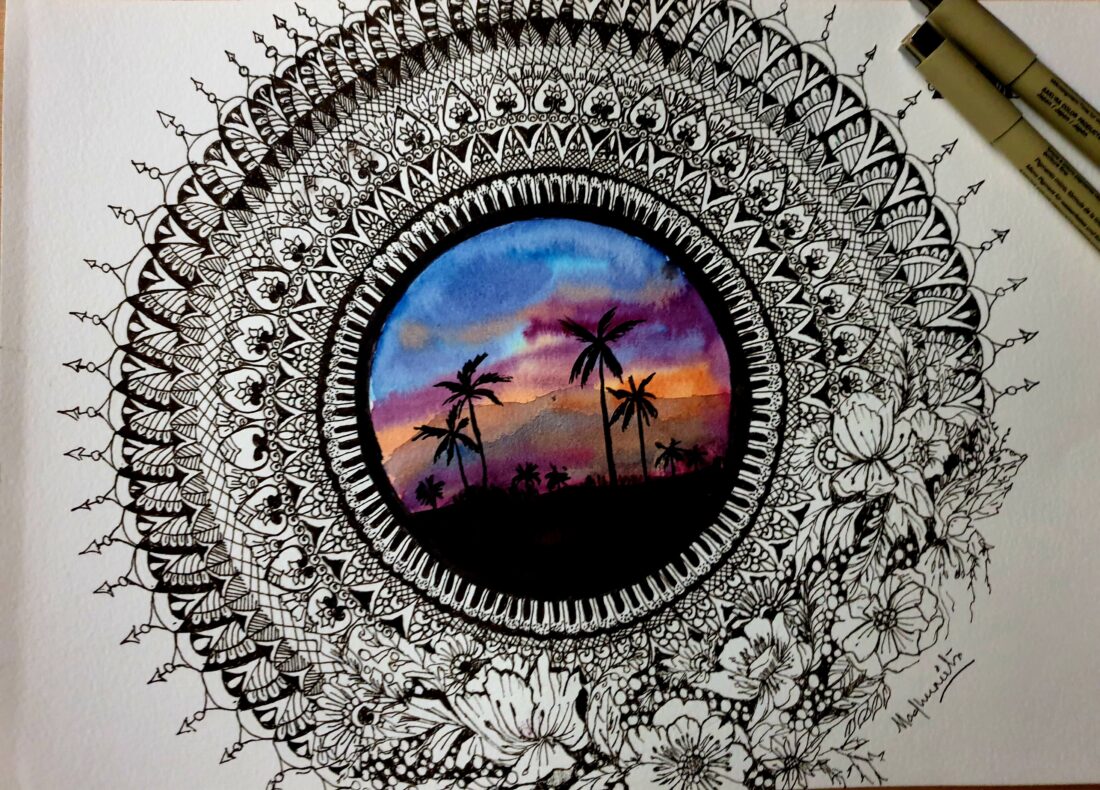 ---
Share
Picture Credit : Madhoomita Mishra