My recent visit to Chandigarh was stamped with the must-have butter chicken and naan at a local Dhaba. The chunks of boneless chicken were simmered in a creamy tomato-based gravy with generous dollops of butter, and served with garlic-infused, soft and pillowy butter naans. Perfect for my foodie soul I thought, until I remembered a friend's recommendation of a restaurant serving authentic Kerala food. My comfort food deprived Kerala roots couldn't hold back and I found myself heading out to sample their fare. Alas! The gastronomical bliss I had anticipated turned out to be a slow butchering of the food so dear to my heart. Sensing my disappointment, my husband tried to console me by commenting on how I could have even thought I would get authentic Kerala food all the way in Chandigarh? 
His comment got me thinking about US academic Tim Nichols' tweet about Indian food on a Twitter thread of controversial food opinions. He wrote, "Indian food is terrible and we pretend it isn't." His tweet had twitter warriors up in arms while Zomato demanded a dislike button and celebrity Chef Padma Lakshmi questioned whether he even possessed any taste buds. The outrage soon grew nasty with people labeling him a racist.
My opinion, however, is – why be so quick to condemn him? Imagine the version of Indian curry and kebabs he must have eaten to have written something like that! Definitely not the finest or even remotely authentic, I am certain after my own experience. With our incredible regional diversity, which provides us with a dazzling variety of tastes, the qualification to condemn or praise Indian cuisine would be a mean feat to achieve if one had to study it in its true essence. 
While some people accused him of not having tasted even 1% of Indian dishes, how many of us can claim to have tried out the range of cuisines that our country has to offer? Even the humble sambhar is prepared in several ways. The Tamilian style is quite different from the Andhra one; the spicier poha of Maharashtra has its mildly sweet Indori version; the Kashmiri Wazwan, Himachali Dham, Kerala Sadya, each have a distinct taste and flavour. It must also be kept in mind that not every palate has the ability to enjoy and stomach the diversity offered by our beautiful country. 
At times, we crib, criticise and even condemn other cuisines, maybe not on twitter, but with as much vehemence. What we, and Tim Nichols, need to remind ourselves is that every cuisine is unique, and while it may not be as per our taste, the effort that goes into its preparation should be appreciated. At the end of the day, being a foodie is not only about the food – it is also about being willing to venture into the unknown, the new and the untried, and attempting to be explorers of food and not just its connoisseurs.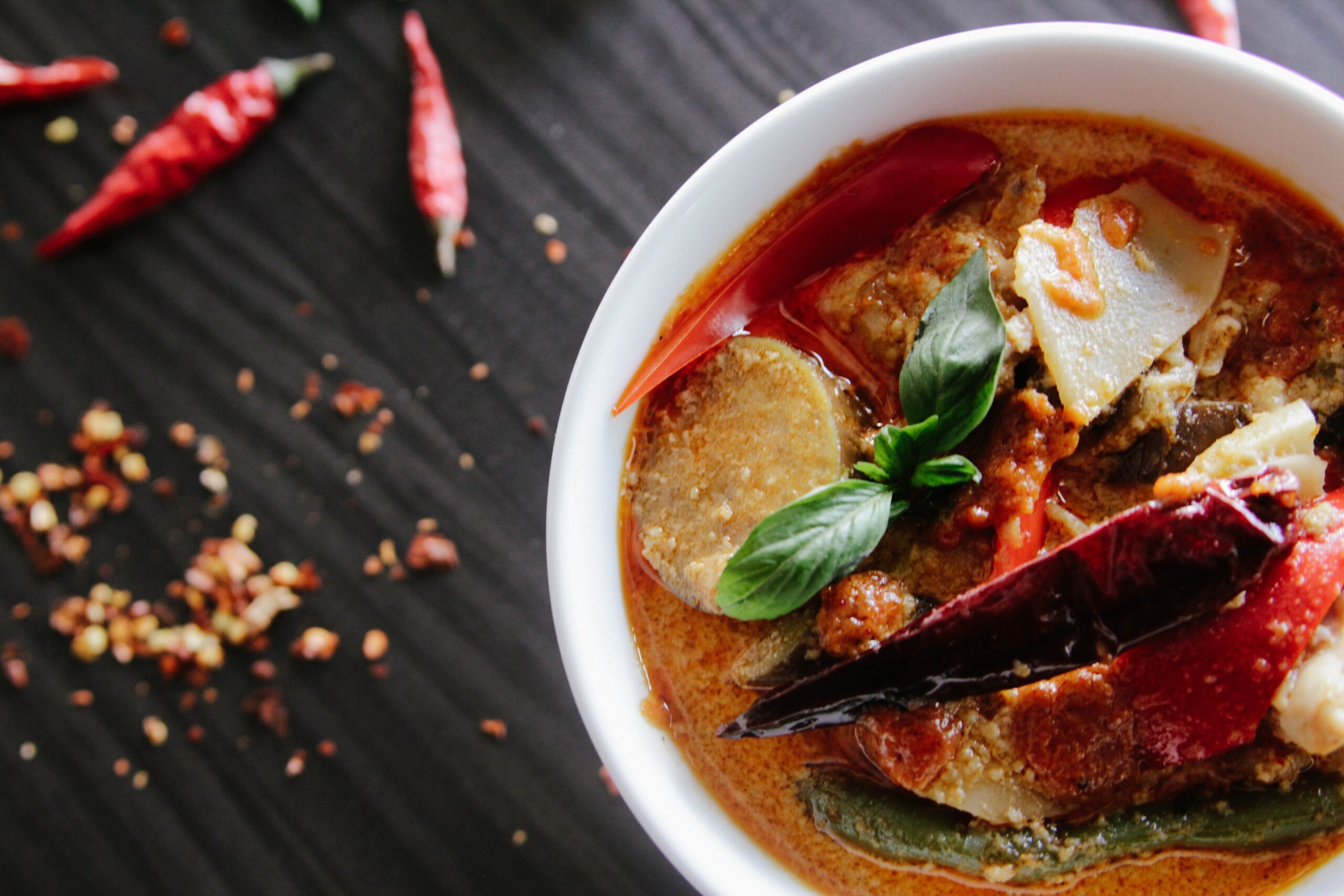 In an attempt to further food exploration, I'm sharing my favourite recipe of a lightly spiced, aromatic and easy to make dish that's a staple in most Kerala homes.
Kerala Style Vegetable Stew
Ingredients
● 2 small to medium-sized carrots – peeled and chopped
● 2 small potatoes Or about 150 gm potatoes – peeled and chopped
● 3⁄4 or 1 cup peas
● 70 to 80 gm French Beans – sliced
● 1 large onion Or 5-6 shallots – thinly sliced
● 3 to 4 garlic cloves – crushed into a paste
● 1inch ginger – julienned
● 2 to 3 green chilies – slit
● 1.5 inch cinnamon stick
● 4 to 5 cloves – crushed or kept whole
● 1 teaspoon black pepper – crushed
● 3 to 4 green cardamoms – crushed or kept whole (optional)
● 2.5 cups thin coconut milk
● 1 cup thick coconut milk
● 12 to 15 curry leaves
● 2 to 3 tablespoon coconut oil

Method
1. Heat coconut oil. Add the whole and crushed spices – cinnamon, cardamoms, cloves, black pepper. Saute them till fragrant.
2. Then add ginger, garlic, green chilies, sliced onions, and curry leaves. Saute till the onions become translucent. Don't brown the onions.
3. Add the chopped veggies and stir well.
4. Add thin coconut milk or water. Cover the pan and cook the veggies.
5. The veggies should be cooked until they are tender and done.
6. Lastly, add the thick coconut milk. Stir well and simmer for just half a minute.
7. If you want, you can heat a few teaspoons of oil and fry curry leaves in it till crisp. Garnish the stew with these tempered curry leaves.
8. Serve with appams or steamed rice.
Read other article by Anjali Susan Paul
---
Share
---
Photo by Elli O. on Unsplash