INGREDIENTS:
500 grams of queen-sized prawns cleaned and shelled
1 heaped tbsp of cornstarch
3-4 tbsp of oil or ghee
2 heaped tbsp of finely chopped garlic
4 whole green chilies slit in half
10-15 curry leaves
1/2-1 tsp Kashmiri red chili powder (more if you like things hot)
1 small shot vodka
Sea salt to taste
½ -1 tbsp freshly cracked black pepper
Juice of half a big lemon

GARNISH:
Lemon wedges
Freshly chopped coriander
PREPARATION:
1. Marinate the cleaned prawns in cornstarch for 20 minutes or so (this is a secret trick we use here in Asia to soften the prawns).
2. Working on a medium flame heat the oil or ghee in a heavy-bottomed pan, add the garlic and sauté lightly making sure this does not turn brown but just golden.
3. Add in the slit green chilies and curry leaves and continue to cook for a few seconds.
4. Toss in the prawns stir-frying tossing continuously till the prawns just begin to turn pink.
5. Add in the red chili powder.
6. Add in the shot of vodka and flambé (be cautious when you do this working at arm's length from the stove – you don't want to get burnt).
7. Season with sea salt and heaps of freshly cracked black pepper to taste.
8. Plate up with the lemon wedges. 9 Garnish with coriander and serve.
Easy to make, and perfect for the spicy palate, the vodka flambé prawn will take your taste levels to a whole new place.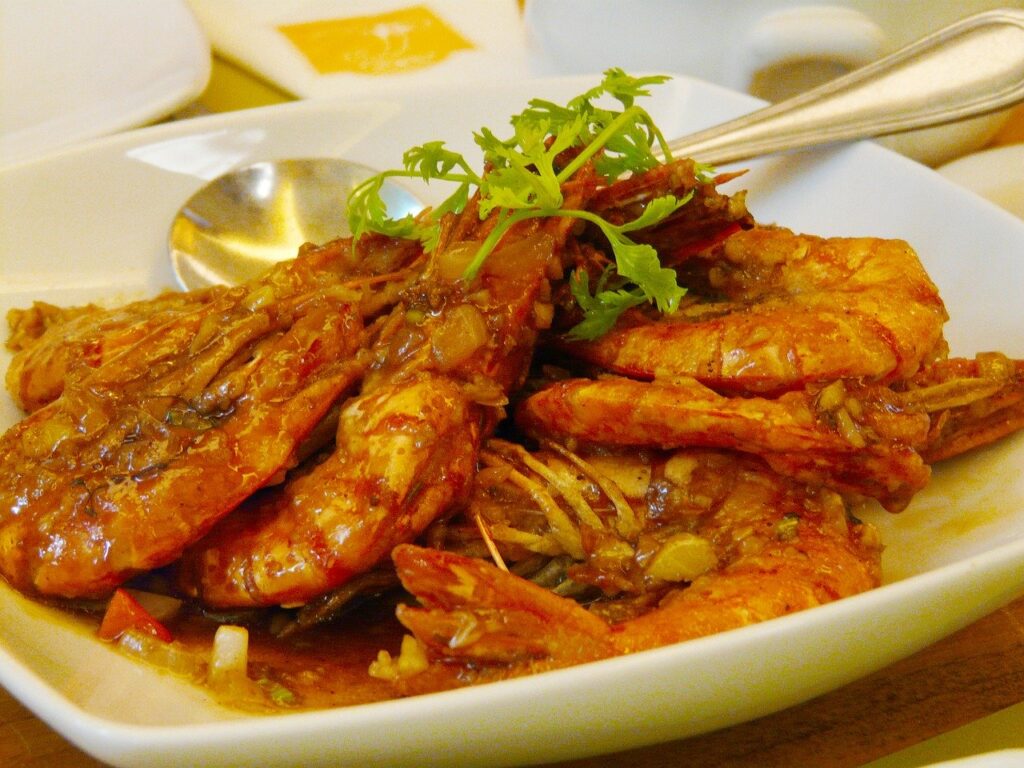 Get more recipe by Seema Bhatia
---
Share
---
Photo by Sharon Ang from Pixabay