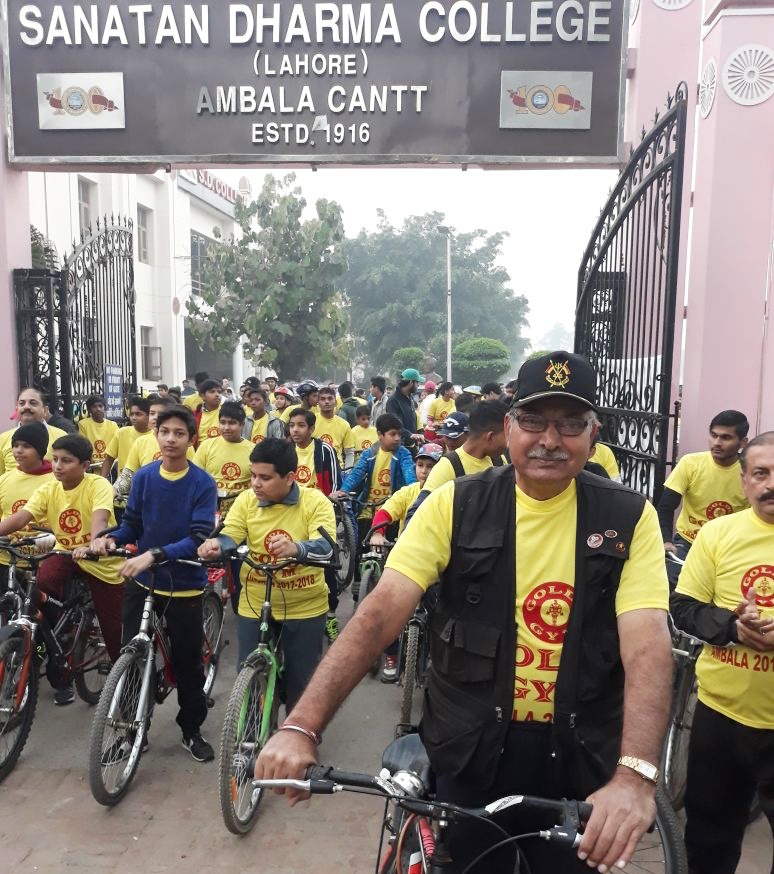 As we prepare to celebrate 'World Bicycle Day' on 03 June, I am reminded of my time as a young officer in my regiment 4 Horse in 1974-75. Back in those days, young officers were allowed only cycles, irrespective of what we could afford, motorcycles were permitted once we became Captains, and cars only after marriage. So, when the unit went out on a picnic, every one went on their bicycles with children sitting behind on the carriers, wives sitting on cushioned seats in front (how romantic!) and the eatables and drinks loaded into the basket in front. Though the times have changed, the Army is thankfully still maintaining the cycling culture in its training academies – NDA, IMA, and OTA where Cadets commute only on cycles.
The biggest joy I get today as a veteran (68 yrs young) is when I do a good round of cycling through the countryside. I ride through the green fields, fresh air, shining sun, birds calling, children smiling as I share toffees with them – my day is made.
It is also my main means of conveyance – be it to schools (for heritage activities), or the market for shopping, or just to say hello to friends. I find it so convenient and hassle- free, apart from being great for keeping me healthy and fit.
However, there is one problem – I have to remain conscious of my safety at all times lest some motorist or a two-wheeler, knocks me down. I have seen people do not bother about cyclists, perhaps because they think cyclists are ordinary and poor folk. This comes from having the attitude of judging the status of people by their dressing and the size of the car they drive. It will take the removal of this misconception to help build respect for the cyclists on the road and value simplicity and a down to earth way of life, as advocated by Mahatma Gandhi.
There is a need for specific measures to be put into place to encourage cycling. It include building good cycle tracks along the major roads with a proper mechanism to keep them well maintained, and not be misused. It will give confidence to more cyclists to take to the roads and lead to a lower density of vehicles, thus saving thousands of precious lives that are lost every year in road accidents.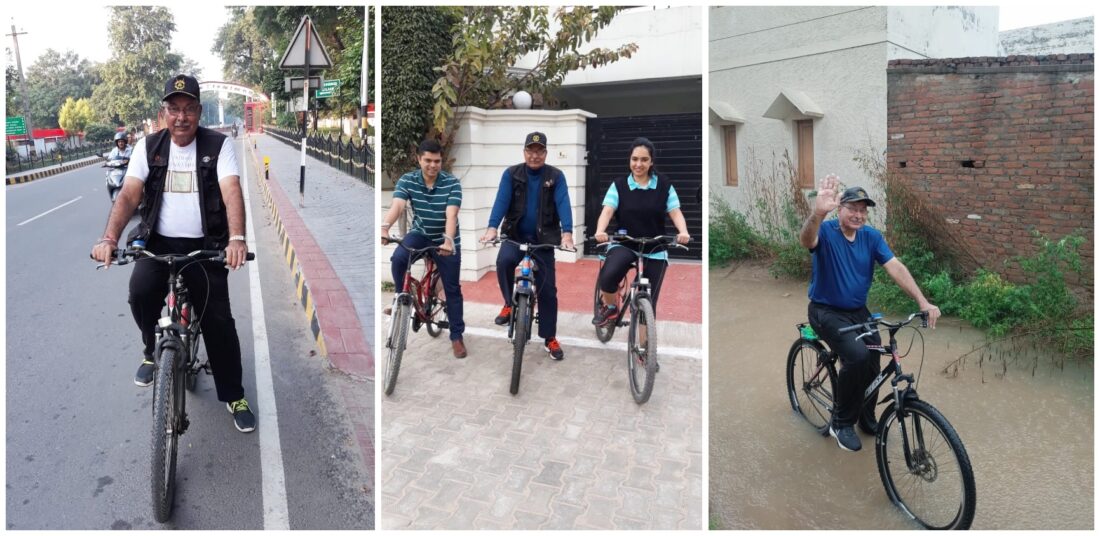 When I'm cycling and I see the speeding vehicles around me, it worries me to think about all the vehicles that are being added to already overflowing garages and roadsides. Also, these things make little difference to those provided with government/official vehicles as it's free for them to use. Having more vehicles on the roads results in more accidents, more pollution, traffic blocks, and waste of time. And it's the common man who suffers the most.
The initiative to change the current scenario has to come from the top. If our leaders and govt officials set a personal example by going to their offices on cycles even twice a week, it will send out a message that will make cycling short distances a norm. The govt official using a bicycle to office, and the student to school and college, can be given due incentives, thereby encouraging people to make cycling as a habit.

The benefits of cycling are immense. It is an excellent way to keep fit. People need not throng slimming centers and lose money and health (not fat). It is environment friendly and building a cycling culture in our country will reduce serious issues like global warming and pollution. More over, the bicycle is the most economical form of conveyance given the rising prices of petrol and diesel. It is also the perfect answer to the parking problem.
And last but not least, cycling is great not just for physical health but also for mental health – it eases stress and relaxes the mind. Truly said, "The bicycle is a simple solution to some of the world's most complicated problems." So, on world bicycle day, let's work together to bring in a cycling culture that makes bicycles a part of our lifestyle.