The best thing about summers is definitely ice cream. There's no better way to beat the heat than a scoop full of homemade vanilla ice cream shows our young budding chef in this super simple recipe.
Vanilla Ice Cream
Ingredients:-
1 can Milkmaid
400g (650 ml) Amul Fresh Cream
1 ½ teaspoon Vanilla essence

Method:
1. Chill the cream and condensed milk overnight in the fridge. Chill the bowl and beaters at least for 24 hours in the freezer.
2. Pour the chilled cream into the chilled bowl. Begin to whip on a low speed first. Then increase the speed to medium.
3. Whip it till you see stiff peaks. Do not over whip the cream as it can turn grainy.
4. Pour the condensed milk and vanilla and stir gently.
5. Transfer this to a box and freeze for 8 to 15 hours.
6. Scoop the ice cream and serve with your favorite toppings or fruit.

** I added 5 teaspoons of instant Coffee Powder for Bitter Coffee Ice Cream.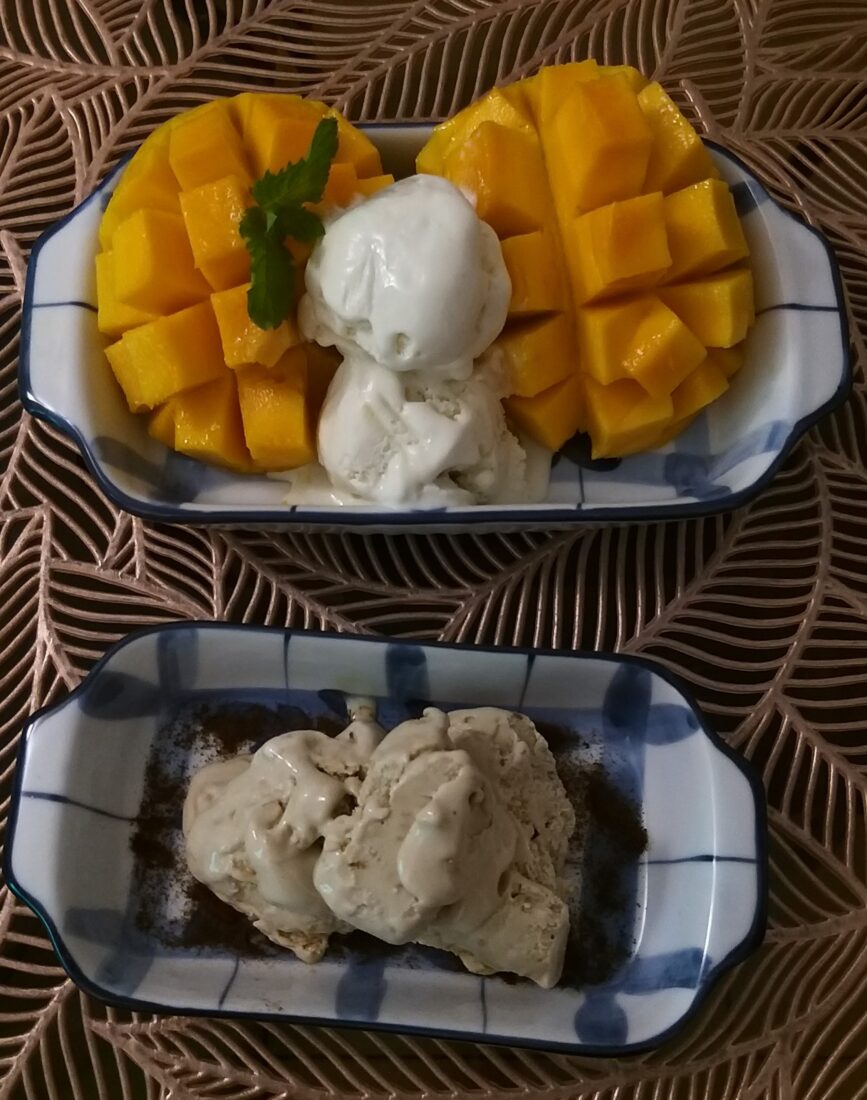 ---
Share
Picture By : Kimaaya Sahni