"Books give a soul to the universe, wings to the mind, flight to the imagination, and life to everything." ~ Plato
The idea to start a bookstore first came to Nargis Ehsan and Sher Shah Rahim when they struggled to find books they wanted in Afghanistan, especially in English. Not having enough libraries in their country also contributed as an incentive. Their main aim though has always been to promote the reading culture amongst their people so that their beloved Afghanistan has a chance to move forward towards a brighter future.
As the first online e-commerce business in Kabul, KabulReads has paved the path for many others since it opened its virtual doors in 2019. The store is one of only 60 registered bookstores in Afghanistan today and one of 2500 women-founded businesses. The decision to keep it online meant "having books delivered to clients easily, which is one less hurdle between them and reading", says Nargis. In many countries, a bookstore is as common as the next Starbucks around the corner. The significance of one that supplies books of all kinds, in different languages to men and women alike in a place like Afghanistan is very unique.
Launching the first online store, complete with a website, iOS and Android mobile applications, came with its challenges. Though familiar with small Instagram and Facebook businesses, shoppers in the country had to be guided and taught to place an order from an e-commerce website. "We weren't looking for a single order; we wanted to build a customer base, which required additional effort. Some people took the time to visit our website and place an order, while others never returned", says Sher. The innovative team is already developing the first audiobook app, which will carry titles in the country's native languages and be available to Afghans everywhere.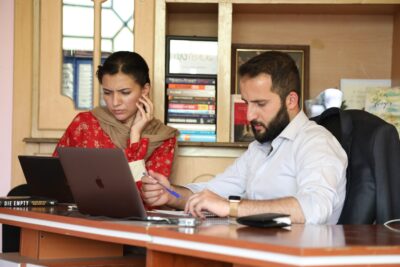 A business like KabulReads "contributes to multiple transformations simultaneously." In a country where women's rights for many years have been appalling, especially under the Taliban rule, the store assists the country's female population in developing and sustaining a reading habit. "We sell between 600 and 800 books per month, which equates to approximately 360 orders. Last month, we analysed and discovered that 4 out of 5 of our top returning customers are women who have placed at least 20 orders. These include housewives, professionals, students, and readers of all types", informs Sher.
Despite having physical bookstores in the country, many women are hesitant to visit them. "Some women are permitted to go out and shop without being escorted by a male but choose to stay at home. Mostly as a result of the male-dominated society, we have here – women are conscious of how they are looked at and are not confident when dealing and bargaining with male shop owners." The opportunity of getting books delivered right to the doorstep with just a click of a mouse extends a new level of freedom to Afghan women.
Addressing the most pressing question in my mind about how their business and aspirations could be affected by the growing presence of the Taliban in Afghanistan again, the duo confidently replies, "People will continue to read books regardless of who runs the political show." They inform that bookstores could be prohibited from selling English or some genres of books, but that is not their primary concern. "I am mostly concerned that a large number of people – particularly women – will lose their buying power to spend money on books or anything else."
Despite the uncertainty, the store is thriving with over 5000 clients around the country. Filling the vacuum for not just English but also books in Dari and Pashto. "We succeeded where others failed because both Nargis and I contributed to KabulReads' success in our own ways", says Sher. "I approached it as a business and made most of my decisions based on numbers. On the other hand, Nargis ran it as a community and maintained a close relationship with her customers, treating them like family. Both are significantly important in the success of any business. It is because of Nargis that all our customers adore us and will go to great lengths to help us grow and purchase from us repeatedly."

"There are two types of people in Afghanistan", says Sher Shah. "People who have experienced things by travelling, studying, or working, and people who haven't experienced anything at all. Books help both kinds. During these difficult times, reading helps people travel and imagine things beyond their reach without moving at all. It helps them cope with their anxiety and find a reason to live and be hopeful for a better future. It helps people to understand that there is a world that they haven't seen or experienced. It pushes them to get out of their comfort zones and achieve more. In times when almost all countries have closed their doors on us, we need books to help us travel in our imagination and find peace."
Nargis expresses the vital importance of stores like KabulReads and its mission to cultivate the love of reading in her country with a hopeful message; "Books are the makers of society and can ensure peace, tolerance and acceptance amongst people. Books can cause progress, open minds and improve society at large."
In my mind, that is a mission worth pursuing no matter where you live in the world.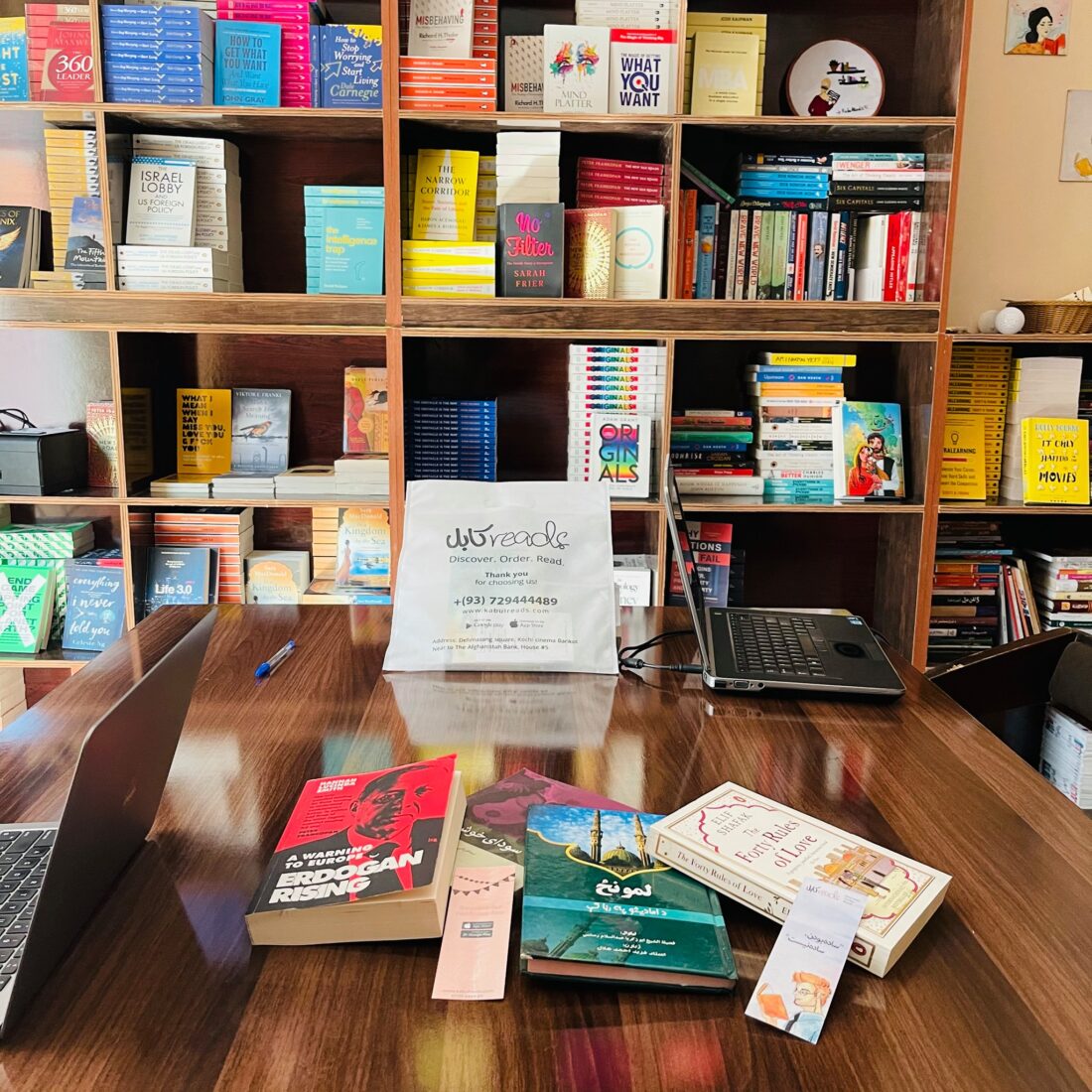 Thank you to Nadia Hashimi (best-selling author of 'The Pearl that Broke its Shell' and other books) for introducing us to KabulReads.
---
---
Share