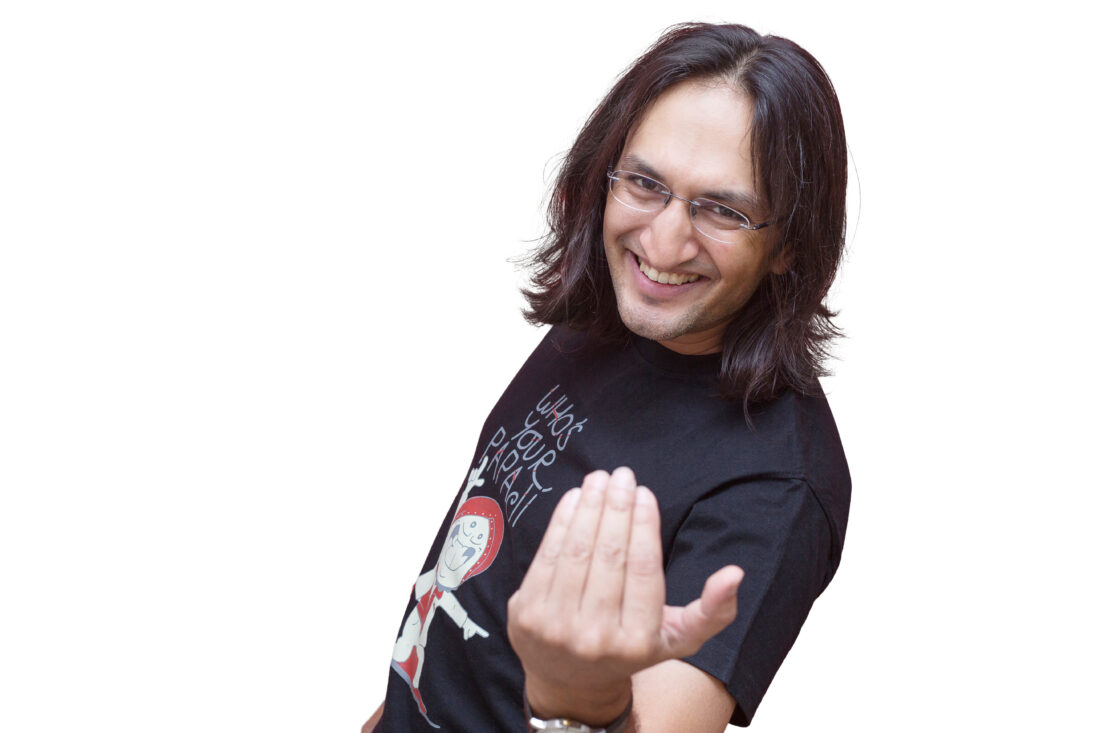 With Author and Comedian Papa CJ
Papa CJ, named one of the most influential comedians in the world by the Harvard Business review in 2018, is a humble, grounded and of course, a really funny guy. To him, "Awards mean nothing, they don't make any difference, what does is the audience showing up to watch you perform and liking your show."
As he expresses in his book "Naked", getting to where he has in the comedic world today has been a result of tremendous hard work and resilience. Once ranked 45th amongst 100,000 examinees for the Foundation Examination of the Institute of Chartered Accountants of India, and scoring a 700+ on his GMAT exam, not to mention the youngest MBA at Oxford University, it is almost impossible for me to imagine Papa CJ sitting behind a desk punching numbers. A motivational speaker, host, philanthropist and of course comedian, the first-time author wears his many hats with humour being a common element in everything he does. Even using his comedic talent to fund multiple charities through his "Happiness project".
His book, "Naked", is precisely that. A naked, honest, funny, and touching recap of his life from childhood, boarding school days, college and after. One can't help but laugh through the pages and yet be warmed by the authenticity of his choice to live life on his own terms. From being a 23-year-old "who walked the streets of Calcutta selling Coca-Cola", Papa CJ has not only fearlessly opened doors for Indian comedians on the global stage, but he has done it with élan and a plethora of inappropriate jokes up his sleeve.
We sat with the author and turned the tables on him with a few questions of our own.
Q. The most important attribute every stand-up comedian should have?
A. An attribute I admire most in others, comedians or not is humility.
Q. Do you have any favourite fan moment or moments you can share with us?
A. I had an 86 year old woman tell me she hadn't laughed so much in 30 years. I had a cancer warrior tell me she hadn't laughed like that since the day she was diagnosed. At one of my Happiness Project events with underprivileged girls from a shelter and elderly guests from a home, one of the elderly guests said that she would remember that day for as long as she lived. These were special moments for me.
Q. Something you have to leave behind when you get up on stage to perform your act?
A. My ego.
Q. Performing live is?
A. Exhilarating. Also a privilege and a blessing.
Q. Your perfect audience would be?
A. The one that made the effort to show up on the night.
Q. As a comedian your biggest strength is?
A. My family. They are my greatest strength as a comedian and a human being.
Q. Your biggest strengths as a motivational speaker are?
A. Empathy and compassion. Also, the fact that I know how to deliver a line.
Q. Someone you would love to roast?
A. Nobody. I don't mind teasing or embarrassing people however I don't like being hurtful, which the content of roasts often tends to be.
Q. The favourite person you have interviewed?
A. Irrfan Khan.
Q. A dream come true would be?
A. To keep being able to live my life as it is, surrounded by wonderful and kind people who love me.
Q. What do you enjoy doing on your days off?
A. Live stand-up comedy.
Q. What keeps you grounded?
A. My upbringing
Q. How do you want people to remember you?
A. With a smile on their faces.
Q. Anything, in particular, you want your readers to take away from your book?
A. Each person takes something different away from it, depending on which bits resonate with them the most. However the universal take away seems to be an attitude of gratitude – a lens that allows you to look at the positive in whatever life throws your way, and hopefully the funny as well.
Q. What does happiness mean to you?
A. Something to do, someone to love and something to look forward to.
Q. What kind of coffee do you enjoy?
A. Extra hot cappuccino with a double shot.
---
Follow Papa CJ
Purchase your copy of "Naked" at Amazon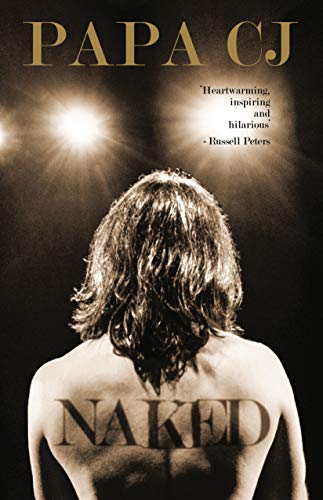 ---
Share