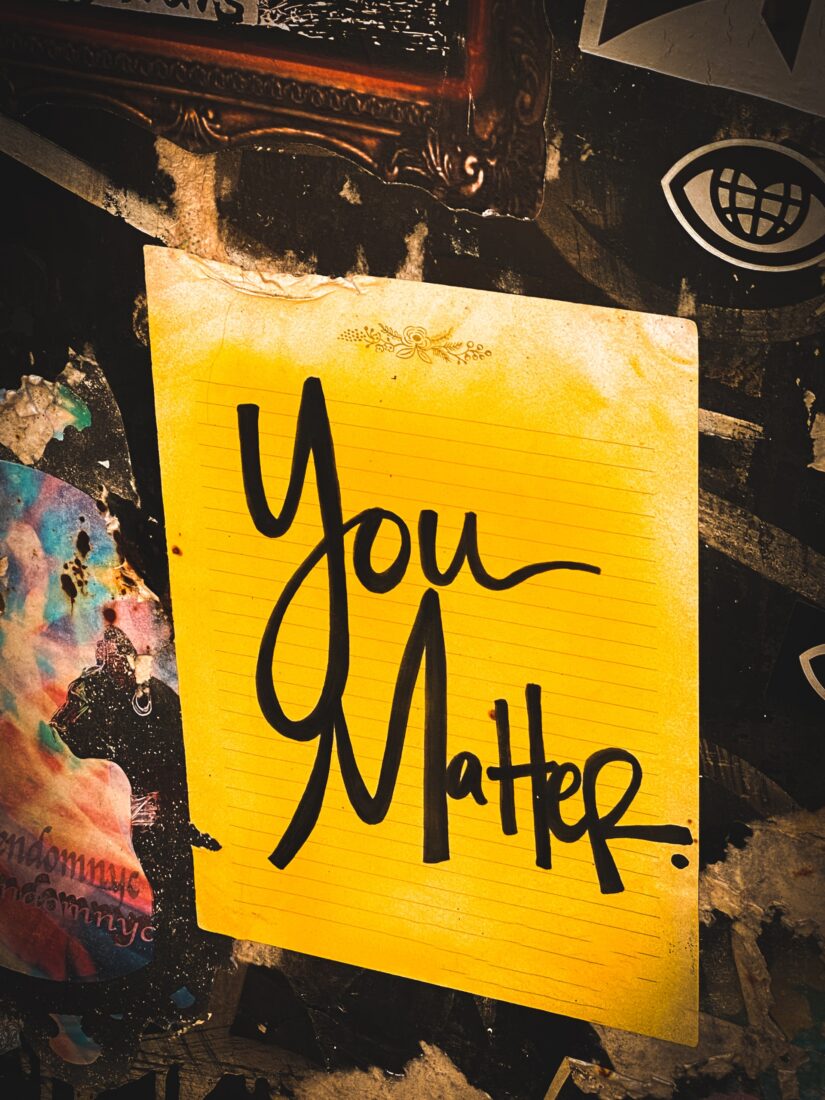 We spend a lot of time and money on making our external appearance better.  Doing the same to work on one's inner self surely is equally important, if not more!
A man came for a check-up with his friends. He reported feeling sad all the time, having suicidal thoughts and a lack of sleep. He also said that he had been consuming opium for 10-15 years. His father had recently attempted suicide, and one of his two sisters had committed suicide 4 years ago. He added that his father had a history of alcohol dependence, though he had given it up since 2 years. 
With such a strong family history of suicide and substance use, he was put on antidepressants. His progress was not much. In this period, he changed his car for a new one, which made him feel good temporarily but then he was back to feeling low. On one visit, an old aunt came along. She spoke of his childhood, which had the father mostly under the influence of alcohol and not much involved in the children's upbringing. The mother was short tempered and displaced her own anger at her husband on the children. Now, the man derived pleasure out of buying new cars, new mobile phones and avoided coming home.
When asked about his childhood, the man slowly began to reveal incidents that had left him feeling confused. For example, doing well in a particular subject but getting scolded all the same – he later developed behavioural problems in school and was asked to leave. He spoke about a feeling of not receiving appreciation, which led him to stop studying. "What is the point?", he thought. Even now, he described how any conversation with his mother would end up in an argument. He spent most of his day out smoking with friends, had few interests, did no work as he lived off the land. 
The good thing was at least he had started talking. He said he wanted to leave opium but was scared of the withdrawal. He wanted to get less angry at his mother but felt unable to control himself. We agreed to work on his anger, the unresolved issues from his childhood, and the opioid withdrawal one by one. The danger for this man was that if not dealt with he would probably, like his father, attempt suicide at some point of time or become violent and harm someone because of the long standing feelings of anger that he harboured. Plus it was hereditary, just like diabetes and hypertension are often hereditary. In fact, it is being now recognised that biology plays a gargantuan role in the inheritance of Depression, Bipolar disorders, OCD, Anxiety, Suicide, etc.
The positive factors for him were a supportive wife, an inner desire to leave opium and get better. He needed Psychotherapy and was willing to come regularly for treatment. Many times people come alone for treatment. They tell the doctor a few things and then expect a magic cure. Working through anger takes time. I tell them the story of Saint Parsuram, who though renowned for his wisdom also had a fiery temper and spent many years trying to get control over it. Working on one's inner self takes time. Most importantly, one has to be motivated to do something about it and then follow it up. 
A new report shows that mental health among the 18 – 29 years old is hitting a new abysmal low, and as much as 25-30 % in this age group may have clinical symptoms. Amita, a 19 year old had spent her last 4 years just studying in an attempt to get through Medical College. Now, she felt exhausted and run down, so much so that even before she turned 20, she felt old and weary. And though she wore a confident veneer in front of other people, underneath she would be shaking and felt anxious. She wanted to have boyfriends but she felt nothing for them. That worried her. "Is something wrong with me?", she ruminated. 
She decided to get regular therapy and began to talk to a therapist once in 2 weeks to understand and resolve her issues. She was young and belonged to an India that understood what it wanted and had no qualms about seeking therapy. She began to set weekly targets with her therapist and started keeping to-do lists. 
Amita often felt anxious before social commitments and began to review how the social meeting went. "Was it terrible or did it go okay", "What went well", etc. helped her to see that instead of focussing on a  few glitches, she could focus on what went well. She was able to accept that anxiety could be what was keeping her from feeling emotions, and needed to give them time and not be judgemental about her own self. In both the cases discussed above, the way forward came from working on one's inner self.
Here are some simple guidelines for working on one's Inner Self:
Awareness that one has mental health issues. 
Understanding that it is as important to seek help for mental health issues as one does for high fever.
Seeking help early is equally important as going to the Gym, taking good nutrition and working on one's inner self. 
Making note of situations perceived as difficult and how one felt about them.
Writing down about how one dealt with the difficult situations. And what would be the best way of dealing with them the next time. 
Having a few coping statements or Mantras to build up resilience. 
For example – "It's irritating but I can deal with it"; "No one is perfect, nor am I but I'm great in many ways"; "Each day is a new day"; "I can get through this and it'll probably make me stronger"; "I learn something new each day"; "I can take it one day at a time." 
Look around you. See others as teachers – one can learn something from them. Avoid comparing oneself to them but see what you can pick up from them. For example – a habit of punctuality; assertiveness; saying no politely but firmly.
Remember life is a work in progress. One can keep growing and learning at any age.
Read more by Dr. Simmi Waraich
---
Share
Picture Credit : Jon Tyson on Unsplash