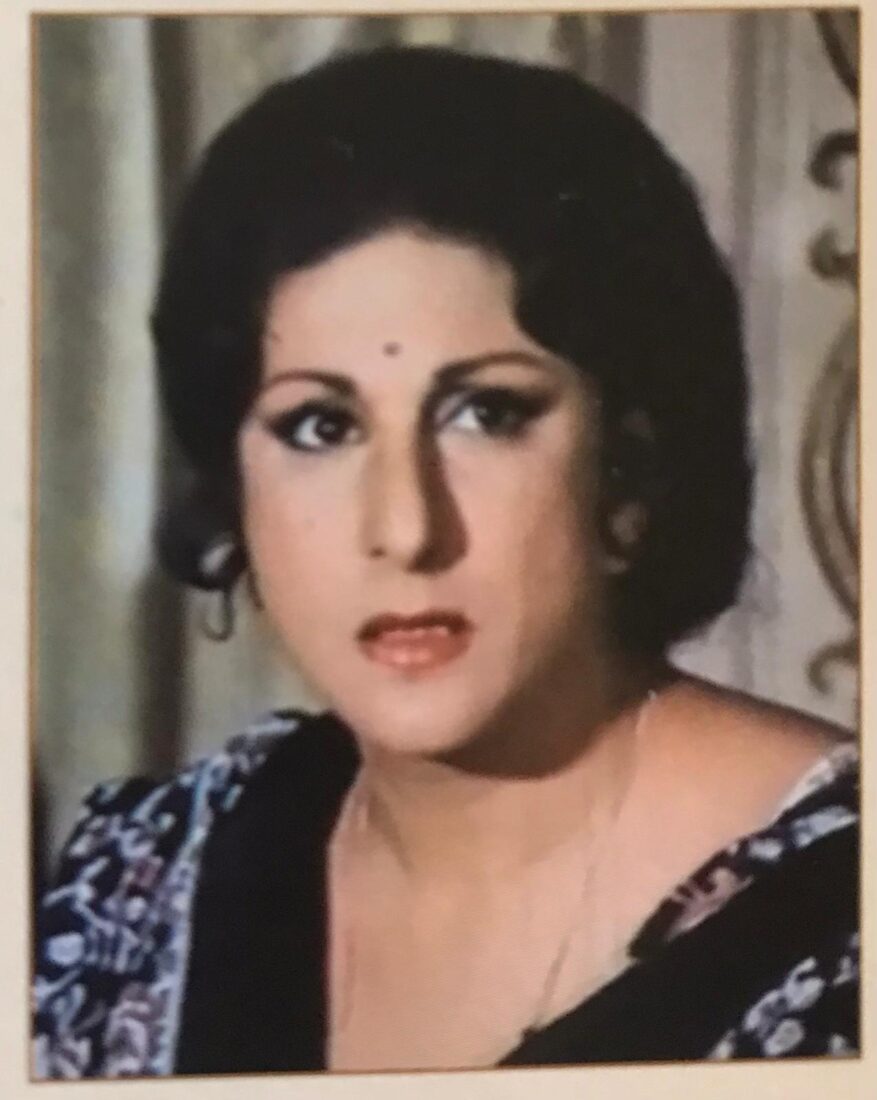 Sudha Chopra was 10 years old when Partition happened. She remembers it clearly, the night their Muslim neighbours in Lahore saved her family's life by getting them out before a bloodthirsty mob reached their home. Awakened by her mother's frantic voice telling her they had to leave immediately, Sudha recalls trying to find her slippers in the dark before being pulled out and bundled into the neighbour's car along with her brother, older sister and her two kids, brother in law, and her parents. Their neighbour drove through a burning Lahore to drop them off safely at the airport where fuelled up Dakotas were waiting to carry people to what they hoped would be safer destinations. Leaving behind everything they had known for generations, they could only pray that the line being drawn to mark the two borders would place Lahore on their side.
It was not to be as Sudha realised Partition had happened to her on that fateful night. While there was jubilation over Independence, it was tinted with a sense of loss of loved ones and neighbours, homes and lost slippers. 75 years later, Sudha still feels the pain, "I don't have roots. Roots hi nahi bane uske baad. All my life I have never been able to stay more than 7-8 years in the same place."
India gained its Independence and the task of nation building started at the same time as Sudha's family began rebuilding their lives in a temporary hutment in Delhi. Sudha returned to her studies, and encouraged by her parents, she took up music and kathak classes, along with theatre. "Life was very full", she remembers when her brother brought home his friend one evening, a dashing young Army officer like him. Sudha and Biddi, as he was known to his loved ones, were friends for some three years before he proposed, and shortly before her 19th birthday, they got married.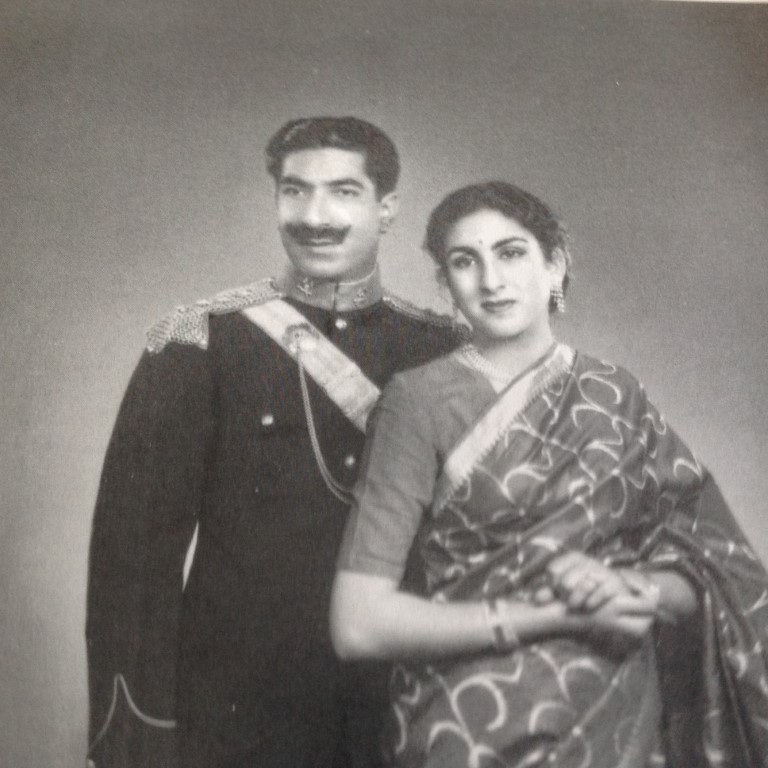 It was early August of 1965. Sudha and Biddi had stayed together for just four years out of the ten years they had been married. With long separations being a part of Army life, there was understandable excitement over setting up a new home when they moved to Babina with their two sons. Barely a couple of weeks into settling in, news of the Pakistan Army's incursion into the Rann of Kutch came in, and on 1st Sept. the Indo-Pak War was declared.
With Biddi at the border, Sudha stayed-on in Babina with the children. The days went by in worry and prayer until the announcement of the ceasefire was made on 20th September, which also happened to be Sudha's birthday. She waited to hear from her husband as he always sent her a birthday message no matter where he was, but there was silence. So, a couple of days later when Sudha found herself on the train to Delhi, accompanying her friend who had lost her husband in the war, she decided to ask someone to find out about Biddi.
The very next morning, they received the phone call informing them Maj MM Chopra had been badly injured and had been brought to the Army Hospital in Delhi. At the hospital she was told there had been heavy shelling and Biddi had refused to abandon his tank that had got stuck in the canal. Despite orders to leave the tank, he decided to try and retrieve it or else destroy it as he didn't want it to fall into enemy hands. And that's when the enemy shell had burst. Sudha realised that fate had brought her to Delhi, otherwise she wouldn't have been able to see her husband as he breathed his last on 24th Sept. at 11.30 a.m. Maj MM Chopra, 7th Light Cavalry was decorated with the Vir Chakra for his gallantry.
At the age of 29 when the task of rebuilding life for herself and her children fell on Sudha's shoulders, she did not stop to ask, "Why me?" She decided to look ahead and focus on doing the best for her sons. Though at the tender ages of 8 and 5, her sons were a great source of strength right from the beginning. She recalls the turning point for her came when her elder son was told about his father's death. He looked at her and said, "Mama fikar mat karo main jaldi bara ho jaunga". This jolted her out of her grief and she told her mother, "My sons are not going to lose their childhood. I will make sure they grow up in a happy atmosphere. From now, on there will be no tears, no self pity and no looking back."
Even as her father-in-law offered to help bring up the children so she wouldn't have to work, Sudha was very clear that she had to be independant and stand on her own feet. She knew she would need to take up a full time job and looking after the children alone would be difficult. So, after she had sent her sons to Lawrence School, Sanawar, the boarding school her husband had registered them in, she started working.
Sudha Chopra worked as a Producer and Director with Doordarshan for two decades before joining Hindustan Thompson where she oversaw the making of epic productions like Mahabharata and Mirza Ghalib. Alongside came her work in films and television. Show business had always been her passion and she thrived on the positive energy she got from her work and the people who surrounded her. And though she never gave up her 9 to 5 job as it gave her much needed financial security, she found ways to pursue her passions, and acted in films like Meera, Silsila, Heat and Dust, Sparsh and Gharonda among many others.
On the personal front, Sudha had made up her mind early on that she would never get married again. She didn't want her children to get affected and neither did she feel the need for a man to complete her or support her. Though life was not always easy and there were times of financial challenges, it didn't buckle her faith that things would get better. Sudha Chopra had decided that her life was not going to be about what had happened to her. She just kept her focus on moving forward and making the best of what life had to offer, drawing strength from her children and keeping faith in God.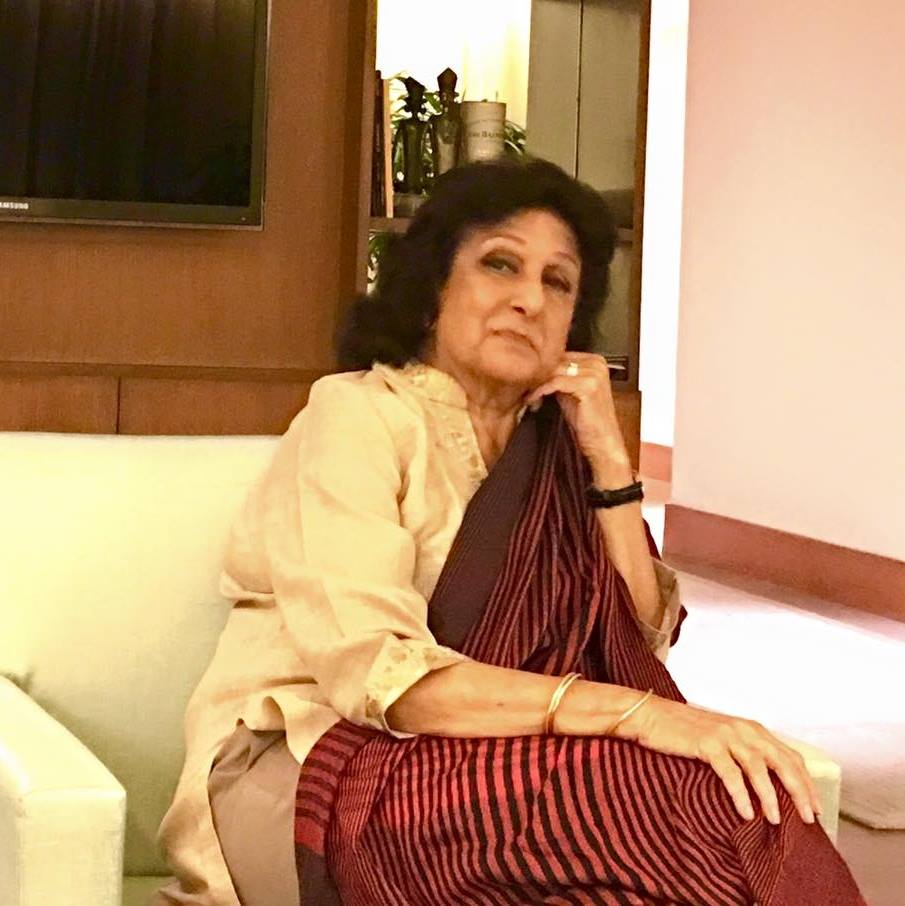 Today, as her 85th birthday draws closer, Sudha feels a deep sense of satisfaction from having lived life on her own terms, and for carrying happiness within her no matter what came her way. Their family motto, Sheikvaye daro rasan baise ruswai hai, Humne har haal mein jeene ki kasam khai hai", is apt for a woman who has risen above every adversity that's come in her path, by never giving up and never giving in.
Salute'.
*Translation:
Cribbing about life's problems only makes people look down upon you,
No matter what odds we face, we take an oath to live a happy life
---
---
Share

Picture Credit : Sudha Chopra