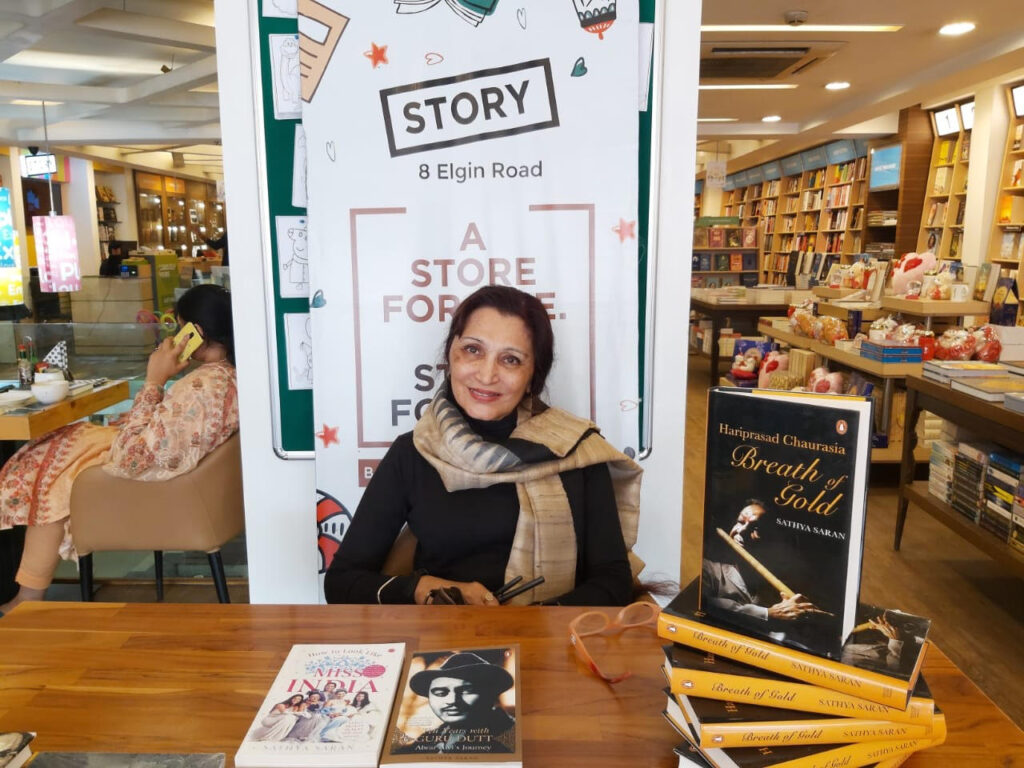 When I sent the text for an interview request to journalist, editor, writer and activist Sathya Saran – it was with cold and clammy hands. Then began the waiting for the blue tick to appear on the phone's screen. With my fingers and toes crossed in the hope that she would agree, they un-crossed just as quickly, out of anxiety that she just might! The struggle was real. I mean here I was, possibly about to get a chance to talk to an icon in the field of journalism, a woman I had read extensively and long admired, and my brains were breaking into a sweat wondering how/what to say to someone who had been on both sides of the interviewer table over the years.
I have been an ardent follower of Sathya Saran's work from the time she was the editor of Femina (for 12 years) and the founding editor of the magazine, ME (for five years). A recipient of several prestigious awards for her contribution to journalism for over four decades, her accomplishments include critical acclaim as an author.
Sathya has written incisive biographies on legends like Guru Dutt, S.D. Burman, Jagjit Singh, and the most recent one, Hariprasad Chaurasia: Breath Of Gold. There are short stories collections – The Dark Side and From Me to You; non fiction books – Angoor: Insights into the Film; How to look like Miss India; and even a TV series on marital problems called Kashmakash among others.
An activist with a purpose, Sathya Saran has been at the forefront of issues relating to women's empowerment and protecting the environment, be it taking a stand against fairness skin ads or fighting for the ban on the use of plastic. Also known are her skills in folk dance and theatre, her love of old Hindi film songs and her passion for mountains and nature.
Truly a woman of substance, I thought, while I mulled over how/what to ask if she were to say yes. Just then her text came saying, "Yes". And out went all thoughts of clammy hands and mulled thoughts as a flurry of calls, emails and texts ensued. Through the exchange that followed, I learnt what makes Sathya Saran the person she is. Much like her name, there is integrity and honesty in her writings; a display of an indefatigable spirit in the causes she champions; and a kindness and generosity of heart in the way she deals with people.
With the interview done, and quite smoothly too, the task at hand now was to transcribe it. That it took copious amounts of coffee and many long hours to write a draft decent enough to send for her approval is an understatement. Fully prepared for several more rounds, I mailed Sathya requesting her to go through Draft 1 to let me know the changes she wanted. In what seemed like an eternity but were only a couple of hours, her reply came, "It's perfect." And those two words are the reason why I've been over the moon ever since.
To know more about the lesser known facts about the immensely inspiring woman of substance, here's a candid conversation with Sathya Saran:
What is your current state of mind?
Quite peaceful. I'm always peaceful when I am working. And having finished with one book and waiting to start on another is a great mental state to be in.

When and where were you happiest?
So many times, so many places. But a real sense of peace descends when I'm in the mountains or amidst Nature's beauty.

What is your greatest fear?
That ill health or accident could hurt loved ones.

What is your most treasured possession?
Keeps changing. Which means I have plenty I treasure.

What is your greatest regret?
That I never learnt classical singing and dancing in my younger years.

On what occasion do you lie?
When the truth may hurt me or someone else.

What do you consider your greatest achievement?
I think it is yet to come.

If you could change one thing about yourself, what would it be?
I would like to be a better person.

Which word or phrase do you most overuse?
Great. Sure.

What talent would you most like to have?
Being able to charm people.

What do you most value in your partner?
His positive attitude to life, and unquestioning support of everything I do.

Who are the women that inspire you?
Any woman who rises above the odds, from any walk of life. I have met so many. I salute them all.

What is your definition of women's empowerment?
The choice and the ability to realise one's potential in any given circumstance.

What is your stance on Beauty Pageants?
They are confidence builders. Beauty and brains are not mutually exclusive.

What do you consider the most overrated virtue?
Chastity. A man's invention for women.

Where would you like to live?
Where the sea or river meets the mountains.

Which song always picks you up?
Again, it keeps changing. But when I need a pick me up, I sing those that speak of hope beyond despair from old Hindi films.

Which is the one book you wish you had written?
Wuthering Heights.

Which is the last book you enjoyed reading?
Shaharyar Khan's, Memoirs of a Rebel Princess, a biography on the Princess of Bhopal.

What's on your bucket list?
Nothing, right now. I am writing a book that will be released this year.

Where do you get your inspiration to write?
It feels like someone does the writing. I'm surprised sometimes that I have written it.

Which food is a reminder of your childhood?
Dahi and rice.

How would you like to be remembered?
As someone who made a positive difference in many ways.

What is your idea of a good magazine?
A magazine should be a friend, philosopher, and guide. It should talk to you and not just be something to look at.

What makes a marriage work?
Understanding. Listening. Compromise. Give a little, take a little.

Which of your books would you like to see made into a film?
Ten Years with Guru Dutt: Abrar Alvi's Journey.

Which of your books was the easiest to write?
The easiest one was, Baat Niklegi Toh Phir: The Life and Music of Jagjit Singh. I wrote it in 3 weeks.

Which of your books was the hardest to write?
The hardest one was Sun Mere Bandhu Re: The Musical World of SD Burman. I was experimenting with a new format. I had to feel it and talk in his voice.

If you could have a conversation with anyone in the world, who would it be with?
Rabindranath Tagore. Though I might end up being tongue-tied.

How do you like your coffee?
Sweet, and full of flavour, with milk of course.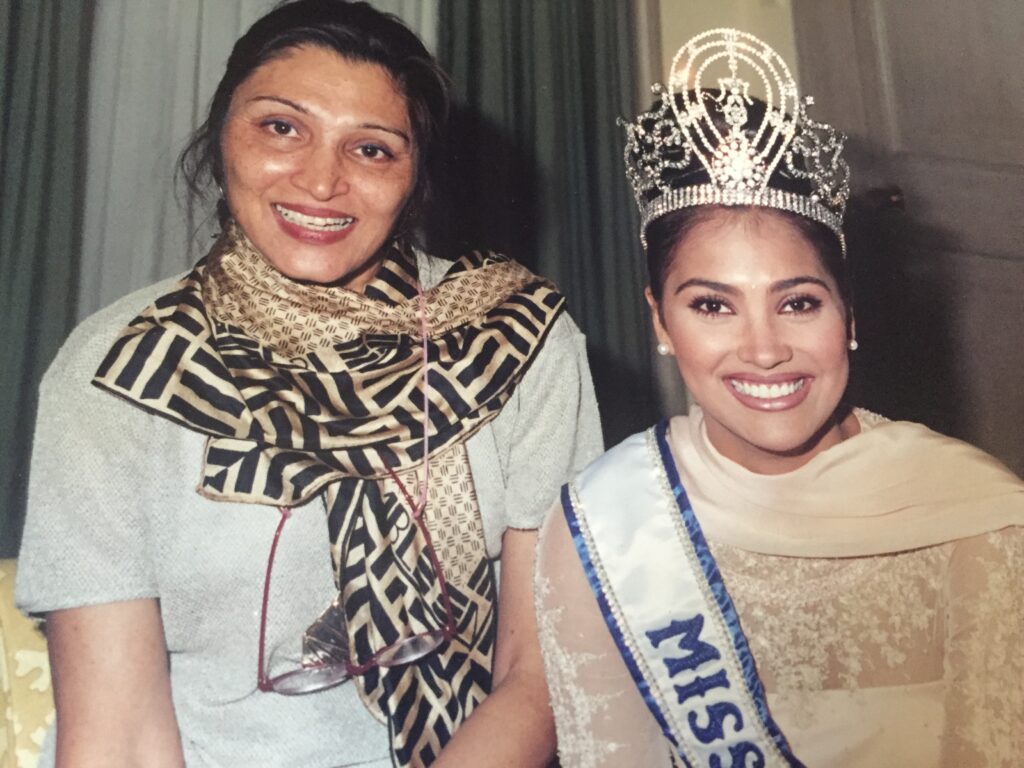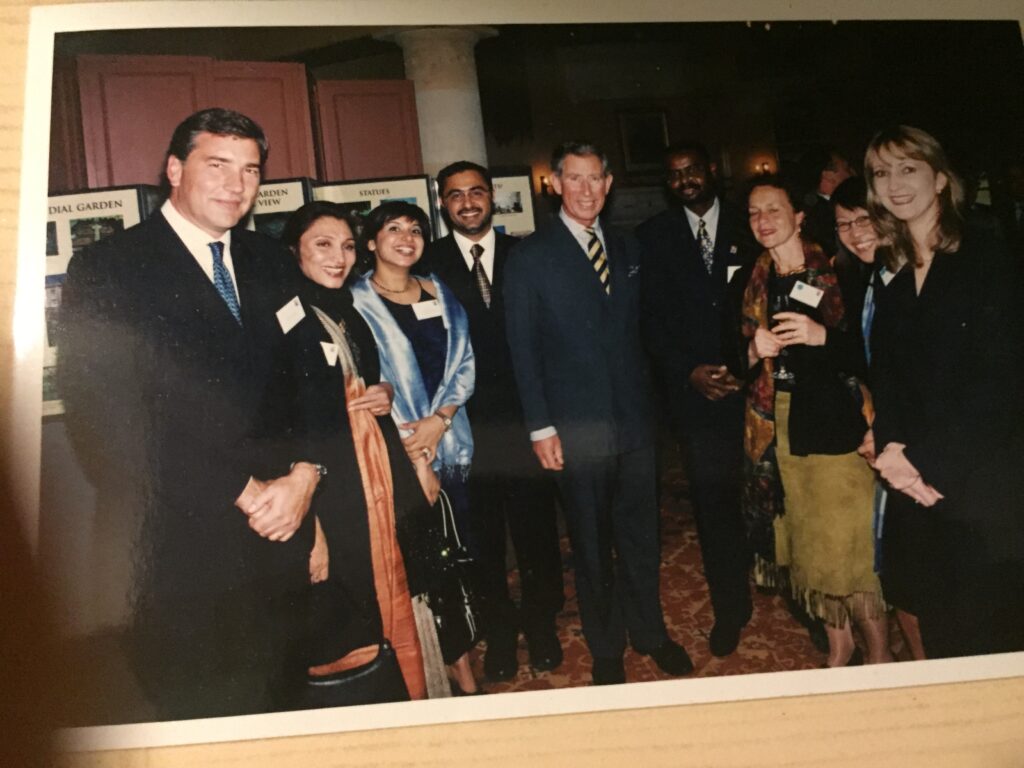 Interviewed By Rashmi B. Nayar

---
Share
---
Picture Credit : Sathya Saran