My eyes snapped wide open at 4.30 this morning, glinting with psychedelic images of motherhood and fish curry. Not because I had dreamt of eating fish curry since I happen to be a vegetarian and the type that does-not-eat-chicken-and-meat-and-also-no-fish-type at that. The fish curry, not just any fish curry but the one served at dinner the previous night, and more specifically, the one with the many tiny bones, a fact my husband had commented upon when a few had managed to lodge themselves in his teeth. We had eaten early, as was routine for a weekday, by the time our daughter got back home from work. So, post a quick chat to fill us in on her day, she carried her dinner, the aforementioned fish curry, and rice, to her bedroom upstairs. Some twenty or so minutes later, I closed up for the night and at some point of time, drifted off to the promised blissful sleep on the newly purchased orthopedic memory foam mattress, as per the company's adverts that had prompted us to buy it.
Now, I'm not so sure their claims can be validated because nearing dawn, disturbing visuals of the fish curry and its many tiny bones woke me up, closely followed by a more pressing worry. Had my daughter watched out for the fish bones when eating, and more urgently, was she ok? I fumbled for my phone on the bedside table to check for the time of her last seen status on Whatsapp, only to realise she hadn't enabled the feature. So, there was no comfort to be drawn from that either. I told myself I was just being foolishly paranoid and obviously, all was well and my daughter was safely sleeping in bed, and that it wouldn't be such a bad idea to try and do the same myself.
Try being the operative word here, because, after 20 minutes of futile tossing and turning, I gave up. Motherhood and fish curry beckoned and I knew that I would have to go and see her for myself if I wanted to get any peace at all. So, I sat up in the dark and started feeling the rug with my feet for my slippers. To be quite honest, this wasn't done out of consideration for my blissfully unaware, soundly asleep husband but purely out of a strong sense of self-preservation to avoid the conversation that would ensue if he were to know why I was awake, and where I was headed. I was clear, there was no way I was risking a lecture about the need for severe umbilical cords at the break of dawn no less! Thus, three and a half attempts later, I managed to match the right slipper with the right foot and sneak out of the room undetected, thankful for the cover provided by the humming of the air conditioner.
At the foot of the stairs, I quickly realised it had been a total waste of effort playing blind man's buff earlier because flip-flopping my way up the steps was not going to be conducive to conducting a silent mission. So, off came the slippers and I slowly climbed the stairs barefooted, telling myself that my motive for doing this was simply to get some sleep and not because I thought anything could possibly be wrong. I mean, obviously a 23-year-old knows how to navigate a bony fish for crying out loud! With that thought, feeling more like a stalker than a mother, I quietly opened the bedroom door and peeped in. There my child was, all curled up and peacefully asleep, thankfully unaware of the shenanigans going on in her mother's head. I slowly exhaled, feeling a sense of relief wash over me, unaware that I had been holding my breath all along.
Ridiculous, the kind of things my mind thinks up, I chided myself as I got back into bed. I was wide awake and coming down pretty hard on myself for being so foolish when I remembered the wise words of a kind monk I had met many years ago. I had told him about my unsuccessful forays into the world of meditation and how every time I closed my eyes, I was unable to still my thoughts long enough to get into a meditative state. And even though it was peaceful and quiet around me, my thoughts were neither very peaceful nor ever quiet. In fact, it felt akin to watching a movie with subtitles, whereupon seeing dawn breaking over the mountains, subtitles would start appearing on the screen in tandem with the sunrise. The monk smiled, listened to me patiently, and said, "You are a mother, and it comes with being a mother that no matter what you are doing, at a subconscious level you are always thinking about your children. So, don't expect a state of complete stillness in your thoughts ever, just learn to work with the calmest you can feel."
It's only now I understand what he had meant, that it's fine to over-think and over-worry and over-love because all that comes with the territory of being a Mom. Also, be fairly warned and know that it comes without any expiry date. Starting from the day your kids are born until after your last breath, 'Being mommy' is going to come first, always and every time, just like it did with the fish curry. I like what Elizabeth Stone says about being a parent, "Making a decision to have a child – it is momentous. It is to decide forever to have your heart go walking around outside your body". I for one am absolutely convinced that Mommy vows must be taken way more seriously than any marriage vows, for motherhood is not by any to be entered into unadvisedly or lightly, but reverently, discreetly, advisedly, soberly, and in the fear of God.
Amen.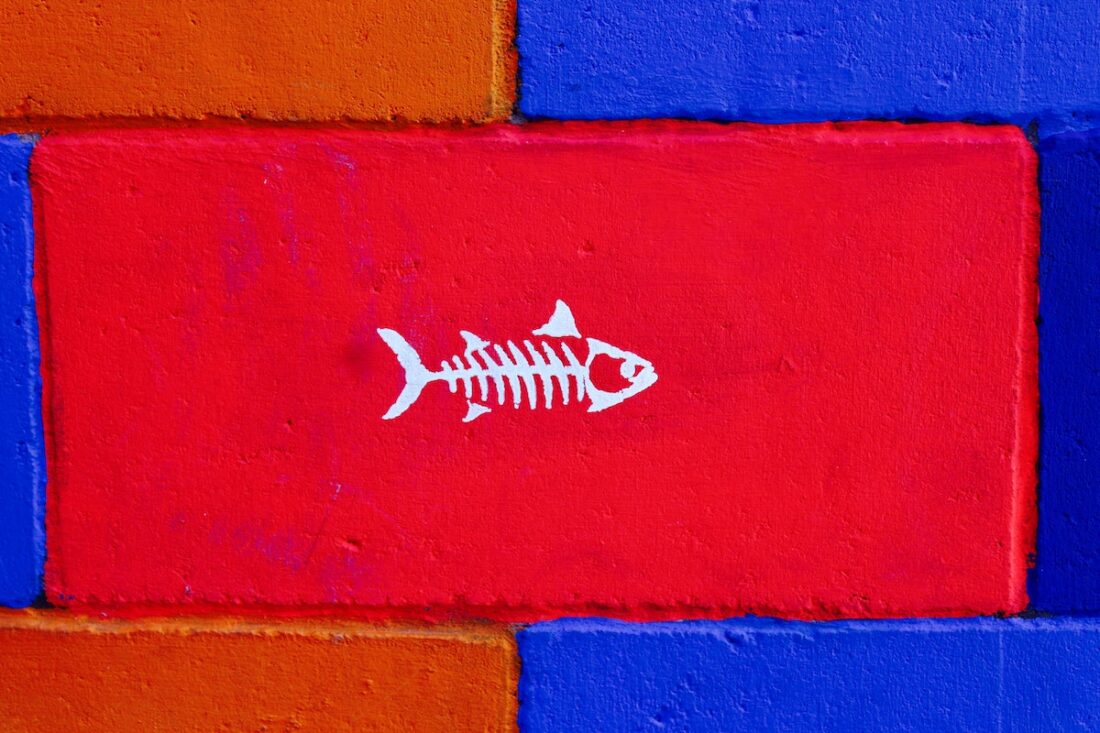 ---
Share
---


Photo by Micah Hallahan on Unsplash