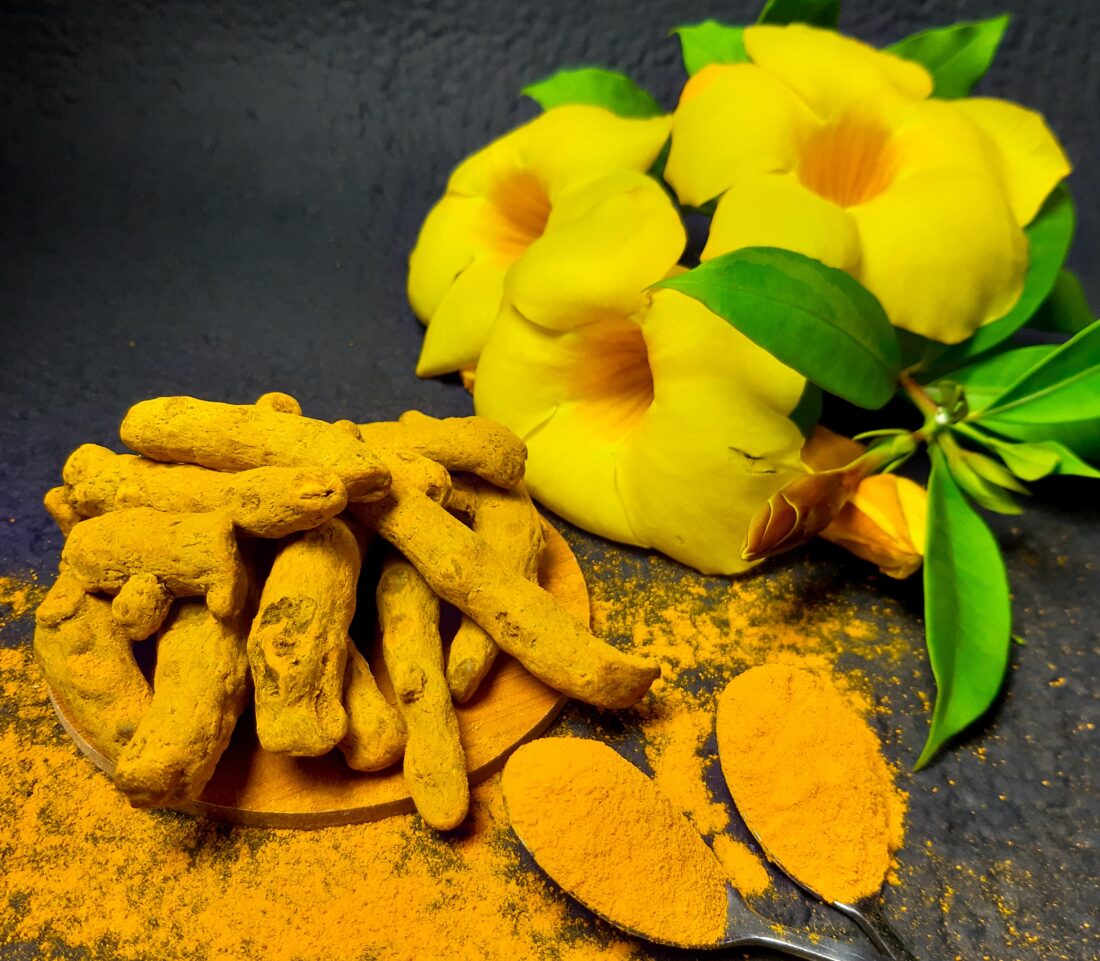 Herbs and spices have been used for centuries for both their culinary and medicinal purposes. Besides adding an array of bright colours to our food, they have many health benefits. However, there may just be one more secret to them that is now beginning to gain a lot more attention worldwide – their many beauty benefits.
Let us find out which herbs and spices we can start employing in our daily beauty routine. Whether using them topically or internally, I promise you one thing, your skin, hair and nails will thank you.
Cinnamon – Let us start with Ceylon's most celebrated spice! An excellent ingredient for all our cakes and bakes, cinnamon is well known for its anti-bacterial and blood glucose stabilizing properties. When applied topically to our skin, cinnamon can stimulate our blood vessels and draw blood towards the skin's surface. This can plump up our skin and get it to glow. In some cases, cinnamon also helps to improve fine lines.
Half a teaspoon of cinnamon powder well mixed into a quarter teaspoon of cold-pressed olive oil along with a teaspoon of manuka honey makes a fabulous face mask.
Indonesia Nutmeg – Native to the Banda islands, I could sing glories of nutmeg all day long. Filled with anti-inflammatory and anti-bacterial properties, this spice is excellent for acne breakouts and has been known to reduce swellings. When pounded, its grainy texture makes a wonderful and gentle skin exfoliator. Nutmeg's superb skin stimulating properties can also enhance cell renewal, which may help lessen wrinkles and fine lines. This wonder spice is rich in antioxidants that fight free radicals that cause premature ageing.
Combine nutmeg with milk, yoghurt, raw honey and a squeeze of lime. It makes a wonderful mask with acne soothing properties.
Fennel – If you suffer from red irritated skin, then fennel may just be your go-to beauty spice. Rich in copper, magnesium and zinc, regular use of fennel as a beauty booster will leave your skin feeling super soft as the coarse powder naturally exfoliates the skin. These tiny fragrant seeds can help eliminate accumulated dirt and bacteria that tend to clog up our pores as a natural antiseptic. The best way to use fennel seeds is to soak one teaspoon in a cup of warm rose water overnight, strain and use it every now and then as a face spritzer.
One tablespoon of ground fennel seeds, mixed with a tablespoon of brown sugar, two tablespoons of oats, some rose water and milk makes a superb exfoliating mask.
Chamomile flowers – A popular ingredient in skincare ingredients for years, this flower is brimming with anti-inflammatory, anti-fungal, anti-bacterial, and antiseptic properties. They are super effective in soothing the skin and reducing blemishes, redness, and fine lines. Chamomile is also known to help relieve skin conditions like eczema, psoriasis, rosacea and dermatitis.
Applying cooled Chamomile tea around the eyes may help to fade under-eye circles.
Cumin – A spice that isn't just great for enhancing our curries, the high amounts of antioxidants present in cumin, especially in black cumin oil, can help fight inflammation and repair skin damage, thus keeping our skin looking young and vibrant. This spice is brimming with anti-bacterial, antimicrobial, and anti-inflammatory properties, which help soothe the skin and keep it blemish-free.
For body and hair benefits, mix equal parts of black cumin oil with olive oil or coconut oil and massage into your scalp and all over your hair. Wash after an hour or two, and see the difference for yourself.
Turmeric – Haldi, as the "Queen" of spices is commonly known in India, is one of nature's most potent spices. Laden with an entourage of health benefits, turmeric has natural anti-bacterial, antioxidant and anti-inflammatory properties that are especially good for blemish-prone skin. When ingested internally, especially with black pepper, the "King" of spices, turmeric helps fight oxidative stress and improve our skin's overall appearance. Turmeric is also very effective in healing wounds, and ancient wisdom celebrates the spice for its age-defying properties. Getting turmeric in our daily diet is easy; just add it to curries, smoothies, lattes and soups.
Topically, try the Indian grandma's ancient prescription "vatna". Mix 1 teaspoon of turmeric, 4 tablespoons of gram flour, 3 tablespoons of milk and a few drops of honey for that super wonderful "golden glow" face mask.
Ginger – Last but not least, I must mention South East Asia's native root commonly used as a spice. For centuries, ginger has been employed to treat various ailments. Who would have thought that this rhizome is also packed with an abundance of beauty benefits? Ginger has wonderful skin toning and antioxidant properties, which can help reduce the appearance of scars and pigmentation. The antioxidants present in this pungent spice also have anti-ageing benefits. It evens out the skin tone and can also help improve skin elasticity. When used on our hair and scalp, ginger increases blood circulation and can help stimulate hair growth.
To make a gingery glowing face mask, mix two tablespoons of freshly grated ginger with two tablespoons of honey and a tiny squeeze of fresh lemon juice. For a yummy hair treatment, bend quarter root ginger and half a cup of almond oil, massage onto the scalp, and wash after an hour or two.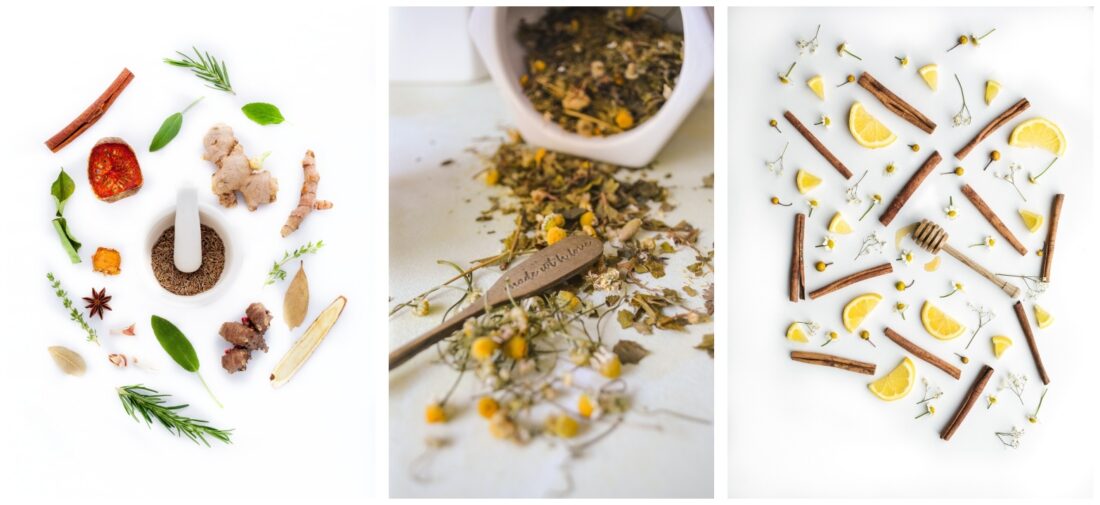 ---
Read more by Seema Puri Bhatia
---
Share

Picture Credit : Tamanna Rumee on Unsplash, Pixabay