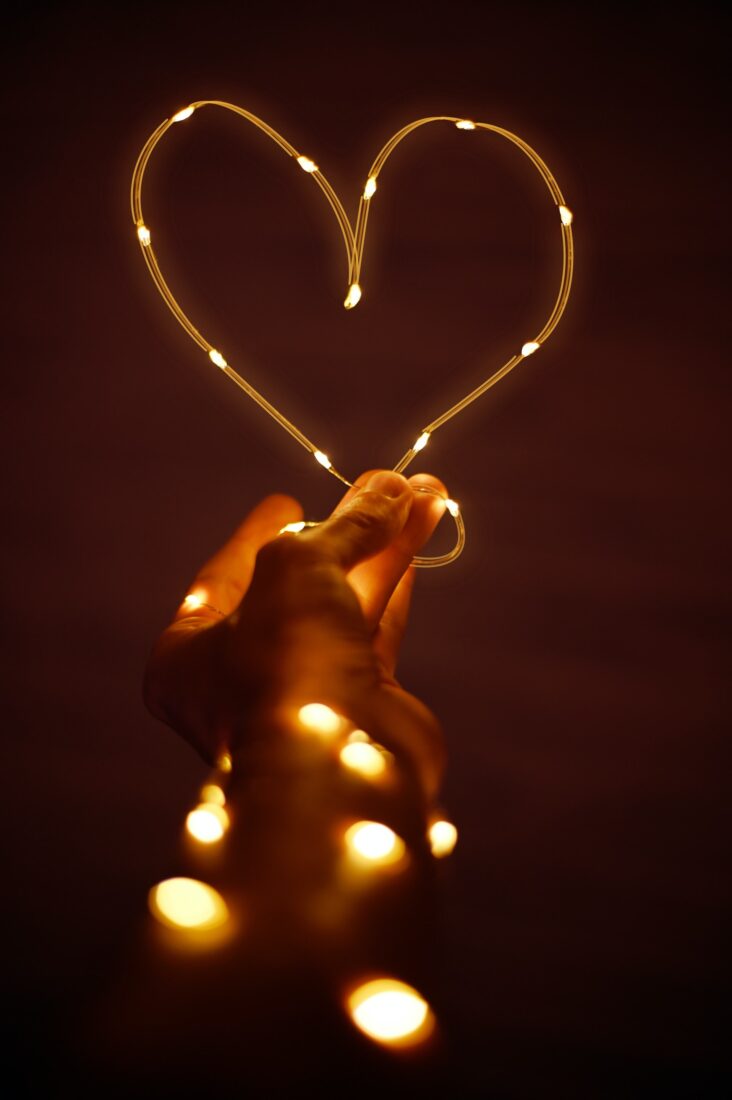 You ask –
"What is love?
Is love colourless,
black or white?
Is it something
that one can see,
Or touch or hear?
Tell me,
Is it something to fear? "
Love, my dear
Is neither black nor white,
Love is splendorous like the sun,
The field crop basking in its light,
like a golden yarn spun,
Love glows like soft moonbeams
On a warm summer night,
Love shimmers like a galaxy
Of stars pure and white.
Love blows like the breeze,
soft and carefree,
It flows gently like a river,
It's steadfast as a tree,
Strong and undaunting ,
Like the hills standing tall,
Like soft pillowy clouds,
Like a cascading waterfall,
With a hop and a skip,
Love enters without a care,
Hark! It's call,
Did you happen to hear?
Love is a child dancing
In sheer delight,
Love is a lamp light
Shining so bright,
Love is all the colours
Of the rainbow,
Love is enchanting fireflies
All aglow,
Love is the flight of birds,
See how they soar,
Love is a warm embrace,
Of waves kissing the shore.
Love is holding hands,
Two hearts beating as one,
Love is walking together
Towards the horizon,
Through the stormy skies,
Through the dark woods,
Through the raging fires,
Through torrential downpour,
Through laughter and tears,
Through hopes, dreams and fears,
Love finds a way,
Love stands tall,
Magical,
Mystical,
Mesmerizing,
Love conquers all.
---

Read more by Dr. Vinita Ashit Jain
Share

Picture Credit : Elias Maurer on Unsplash