Dhaanya Ganeriwal is all of nine years old and already understands climate change better than most adults I know. Along with her sister Reaha who is seven, the two sisters can be found every Friday afternoon holding up boards and spending their free time talking to people in their community. Young and determined Dhaanya and Reaha represent an ever-growing group of youth activists who have taken it upon themselves at an early age to address the issues we know as Global warming and Climate change.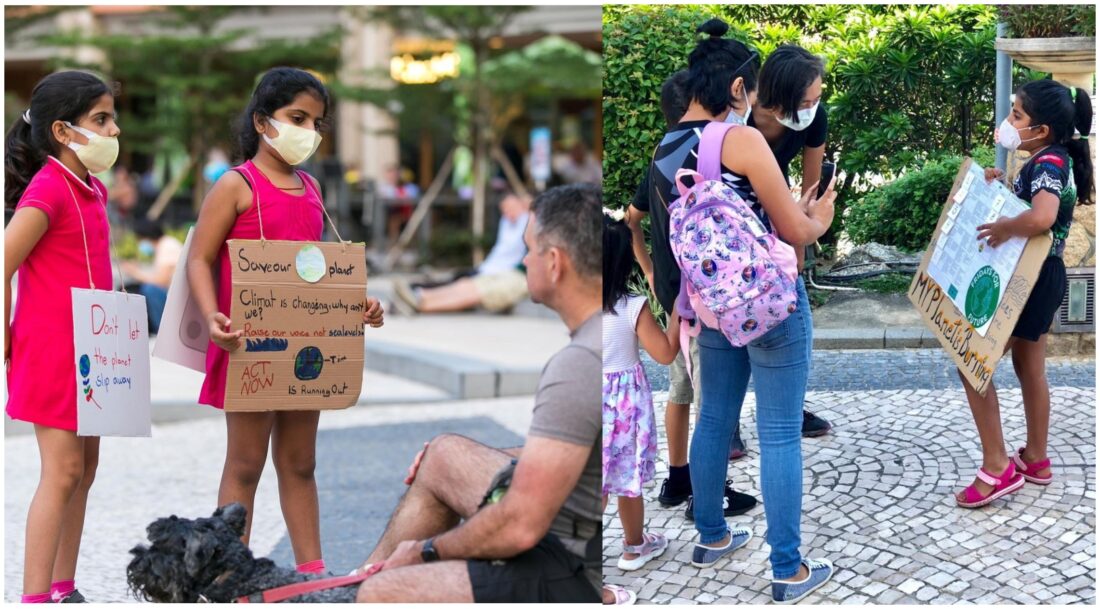 Dhaanya was only seven when she saw a picture of a turtle strangled in plastic since its birth, an image that would forever change the direction of her life. Endless questions about a helpless sea creature prompted her parents to help her research about climate change. The study opened Dhaanya's eyes to the overuse of plastic in their daily lives, the plastic pollution on their neighbourhood beach, and inspired her to devote her skills and free time to the cause. The little Eco-warrior's motto is simple – take green actions and keep repeating them until they become habitual. Thus, came about the name My Green Mantra (@mygreenmantra), and an Instagram account with the same name, started with the help of her mother, which functions as an online platform to educate and spread awareness about climate change and individual actions.
Dhaanya and her sister, since then have been involved in various projects and regularly take part in awareness programs. From beach clean-ups, 2-3 times a week to their weekly afternoon chats with residents at the Discovery Bay plaza, (an ex-pat neighbourhood on one of Hong Kong's islands where they reside) and outside Citygate mall in Tung Chung, HK, the sisters have also been participating in their school's many environmental projects. In 2019, the girls tied up with @milmill_hk, Hong Kong's first pulp mill and education centre, supported by Recycling Fund that recycles beverage cartons. Becoming a collection point for many people in their neighbourhood and friends living close by, Dhaanya and Reaha would volunteer to collect beverage cartons each month, and give them to a recycling station set up in Discovery Bay to be converted into toilet paper and other paper products.

These young eco-warriors are undoubtedly supported a hundred per cent in their pursuit for climate change action by their parents. Sheetal and Vikrant Ganeriwal chose to raise their girls in a socially and environmentally conscious way right from the beginning. "We haven't accepted toys and other gifts for ourselves since I was 2 years old", says Dhaanya. "We instead ask our close friends and family to donate a small amount of money which we have used for helping others' in India", she adds. Shree Raghunath School in Laxmanghar, Sikar Rajasthan, India (where Dhaanya's grandparents live), had no water filters and coolers available for their primary school. Temperatures in the state have been known to cross 50 degrees C in the summer months. Most students are from the lower sections of society and walk in the blistering heat to attend their classes daily. Matching birthday donations that the girls received, the family installed water coolers for the children in the school. Last year they were able to raise enough funds to further install air conditioners in the local schools for low-income families there.
Earlier this year, Dhaanya spoke at the American Chamber Women of Influence Conference and Awards in Hong Kong. The 9-year-old received much appreciation from her considerably older peers as she talked about her mission to open up climate choices for individuals. Her message was clear; change the habits of people, who will then form a responsible community, and eventually change the system, governments, and corporations. "It has to start with each person first, which is why we take the time to speak to each person we come across", adds Dhaanya.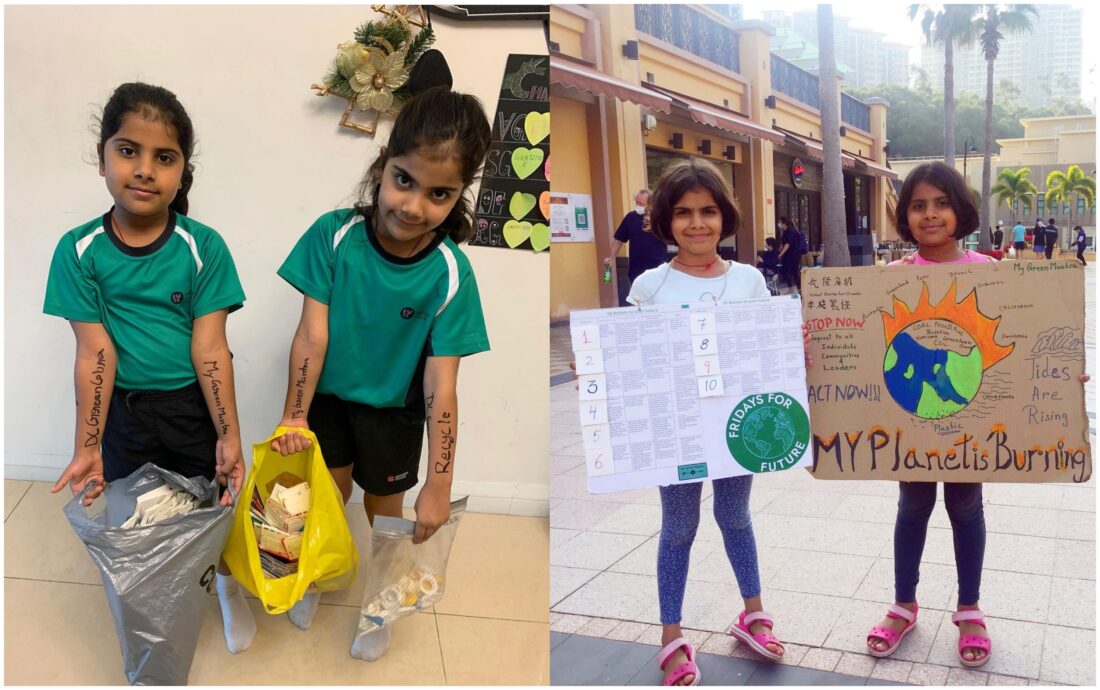 When I spoke to the girls, their passion and dedication were evident. Clear in thought and about the actions they want to take to further help the cause, the sisters know their work has just started. So far, they have been focusing on taking individual actions and raising awareness to form a community of change. While they continue to do that, in coming years, they will work towards changing systems and governments. They plan to join COP26 (United Nations Climate Change Conference ) which is to be held in Glasgow in November 2021 and join hands with global change leaders to help drive the systematic change needed.
Balancing their school lives and @mygreenmantra is far from easy, but with the constant support of their equally involved parents, the girls are confident they will get their message across to more people in Hong Kong and other places around the world. Towards the end of our conversation I asked them which five things they feel the world can do without or reduce to contain the damage already caused by climate change, they answered in sync: plastic toys, plastic cutlery, plastic bottles, excessive clothing, and fossil fuels.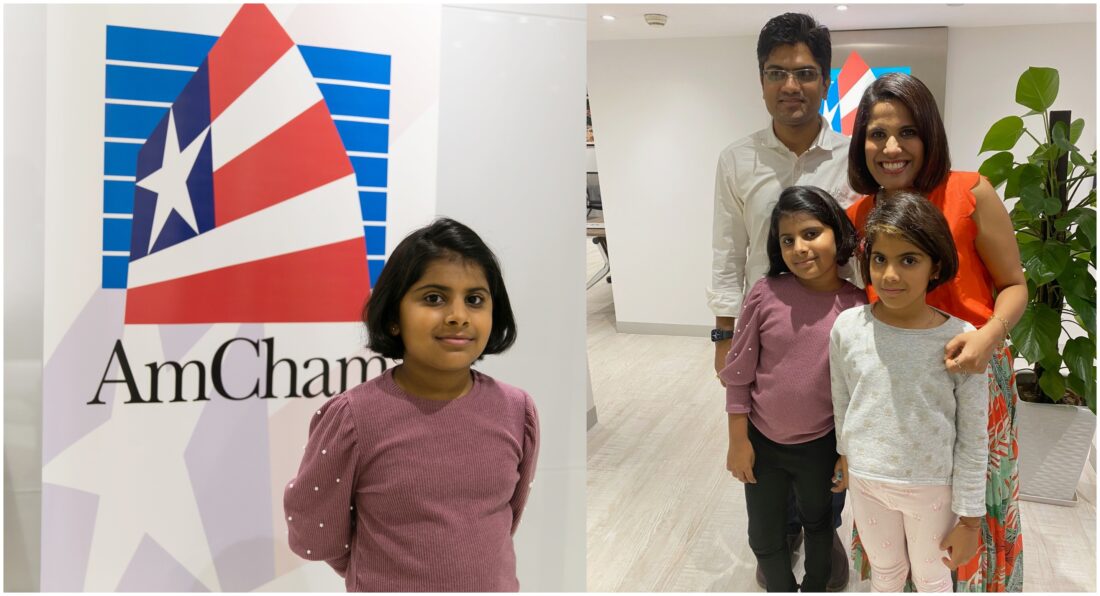 ---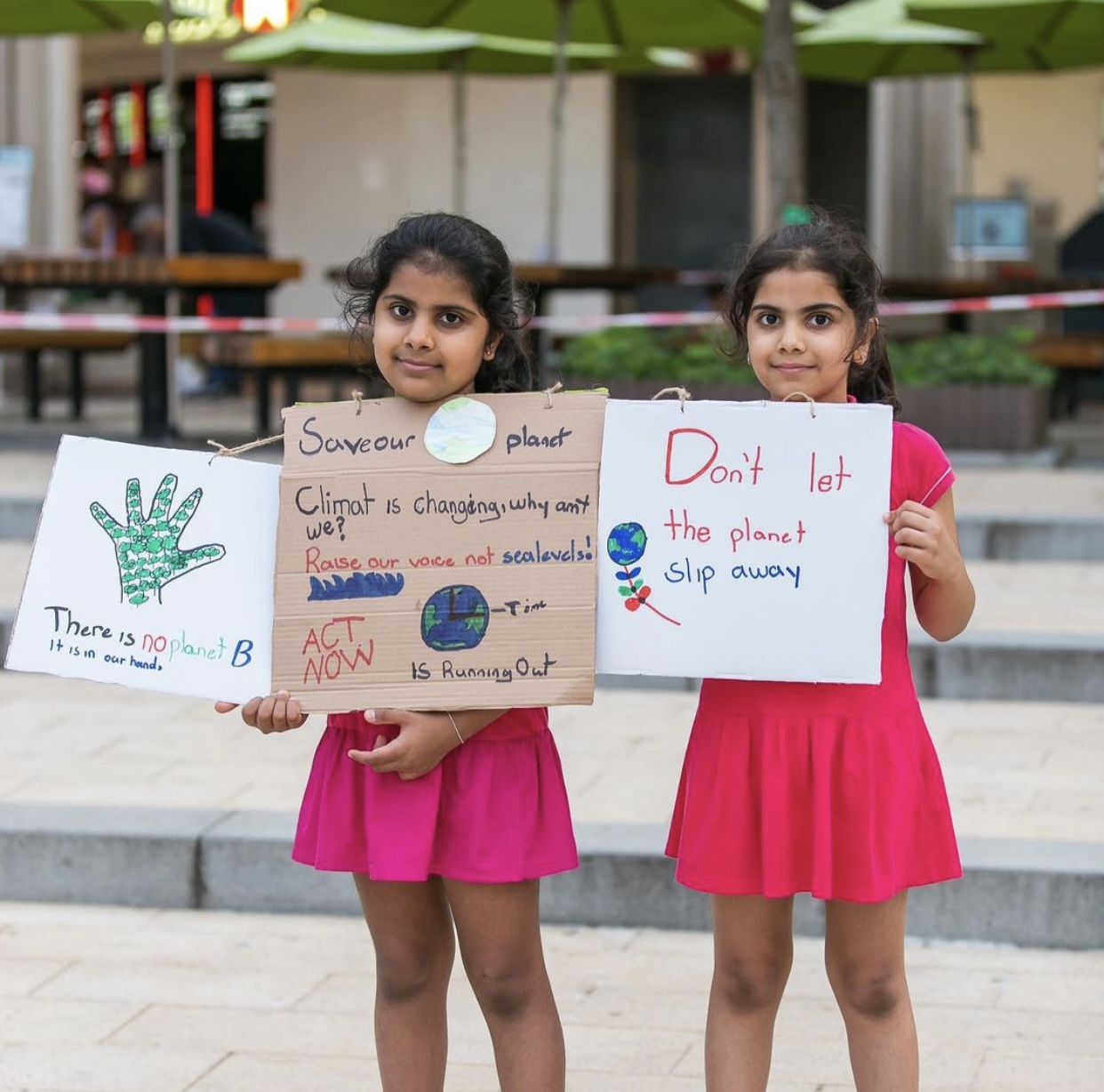 Dhaanya (9) and Reaha (7) are sisters living in the bustling city of Hong Kong. Climate activists and passionate about environmental change, they started @mygreenmantra two years back to raise awareness about climate action. Both sisters stand outside public places in Hong Kong each Friday and talk to people about the role of individual actions. Their goal is to bring Hong Kong back on track to comply with the Paris Agreement, making Hong Kong a role model of sustainability.


---
Share

Picture Credit : Dhanyaa & Rhea